Had a productive weekend. painted the roof, compensating tor two different color paints. Not done yet, almost.
Went to a friends going away party.
I can't seem to remember enough to fill up the whole weekend, like Saturday… Let's see. We went out to lunch at Sunset House . Then we went to the nursery, my wife bought some fertilizer and I got a frog that matches our birdbath perfectly. I shoved the water hose in thru the hole in the bottom and now the water squirts out the frogs mouth.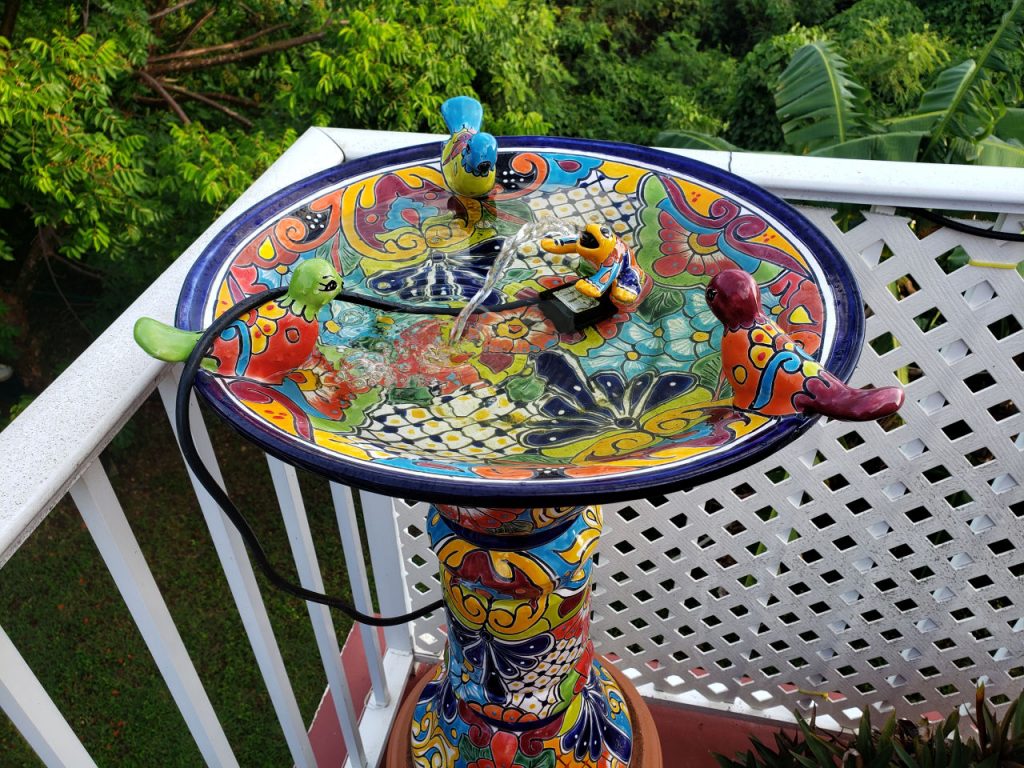 And that's about it for today! Have a great week!