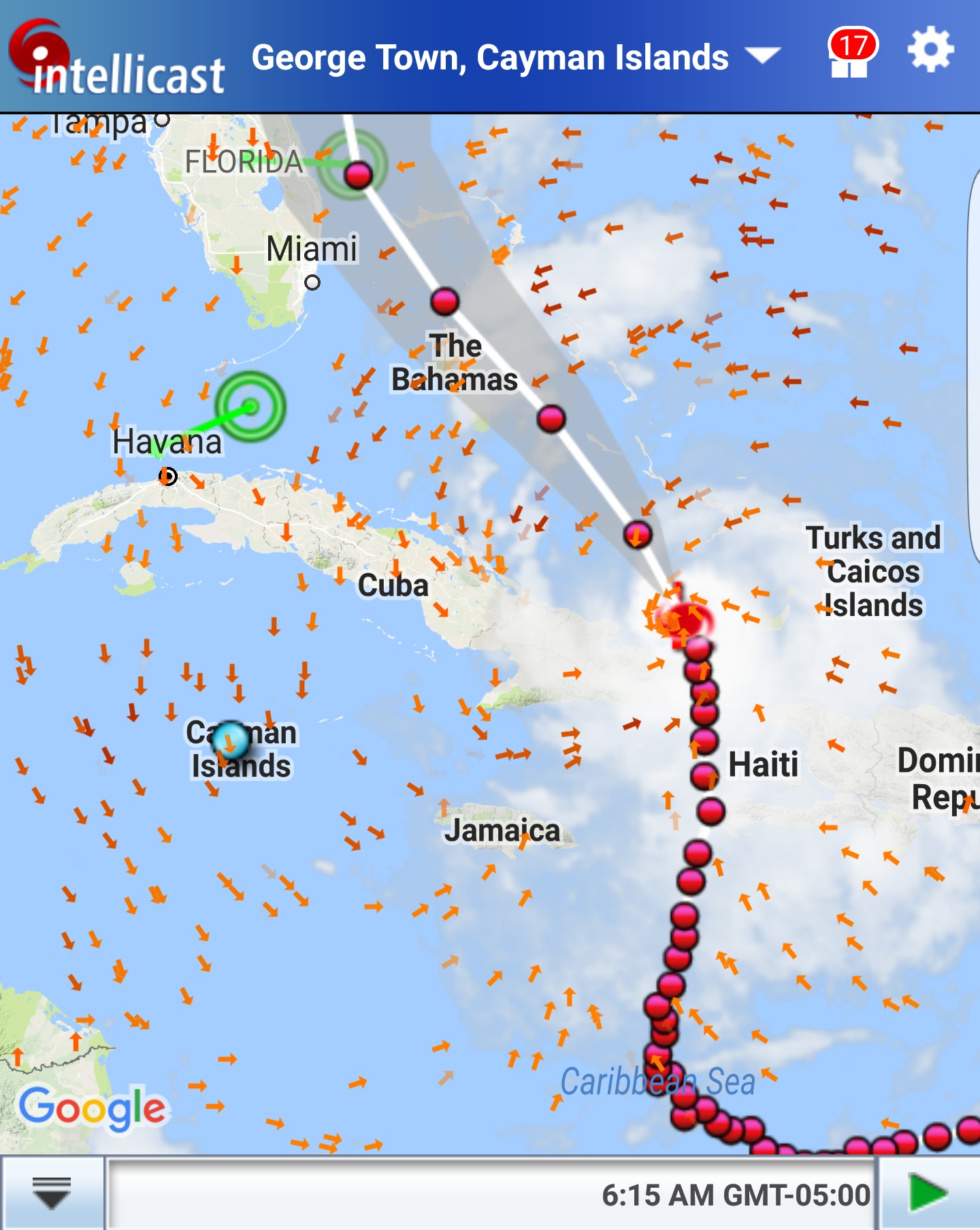 I feel sorry for the people of Haiti and Bahamas, but I'm glad Cayman dodged that bullet.
I was waiting for Matthew to get north of Cuba before I said "whew!".
We might get some rain today, but just a little and not hurricane related.
I feel tired this morning. The wife has a hip that has been hurting for quite awhile now. I woke up and she was awake and I could tell she was in pain. She's been to the doctor and it all looked ok, but something is wrong. I'm telling her to go back to the doctor.
Hump day. Yeay. Have a good day!