I was sitting on the back porch yesterday, and this little guy landed right in front of me. He was about the size of your thumbnail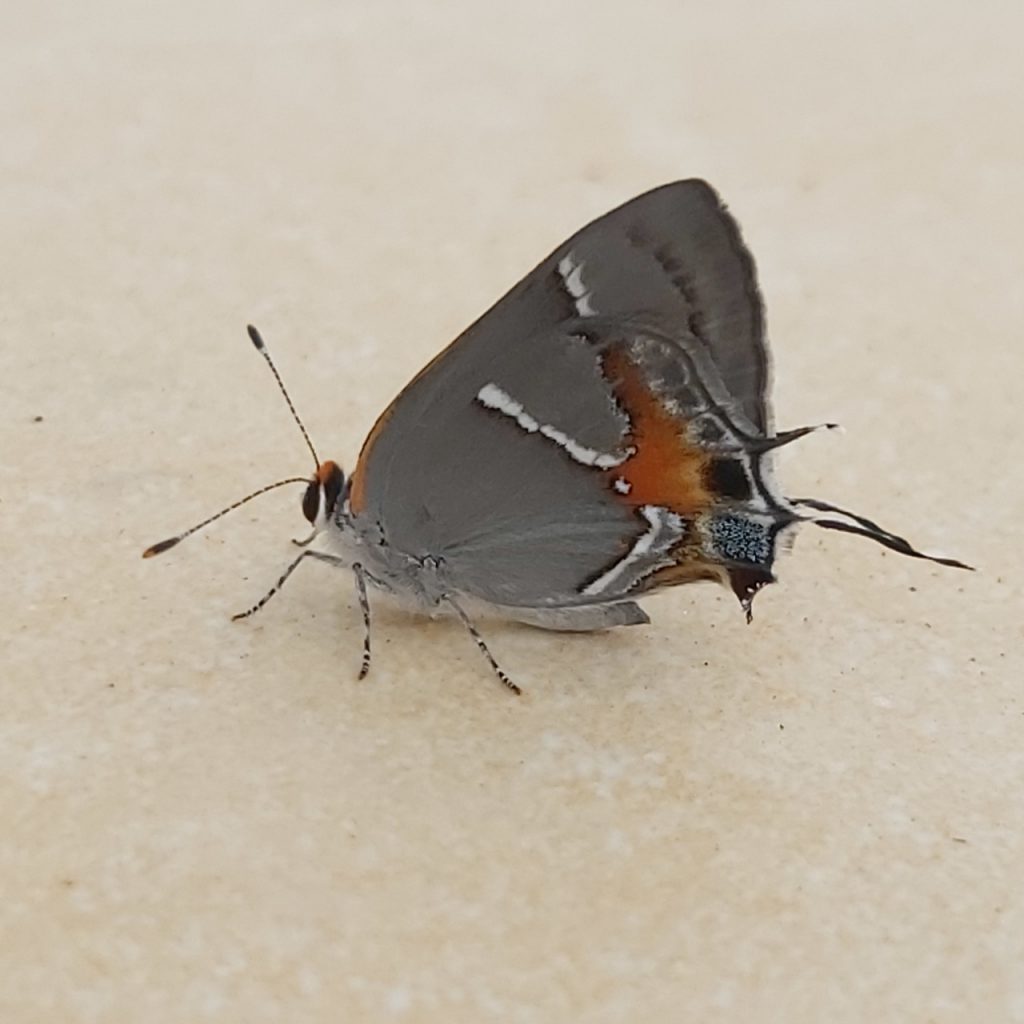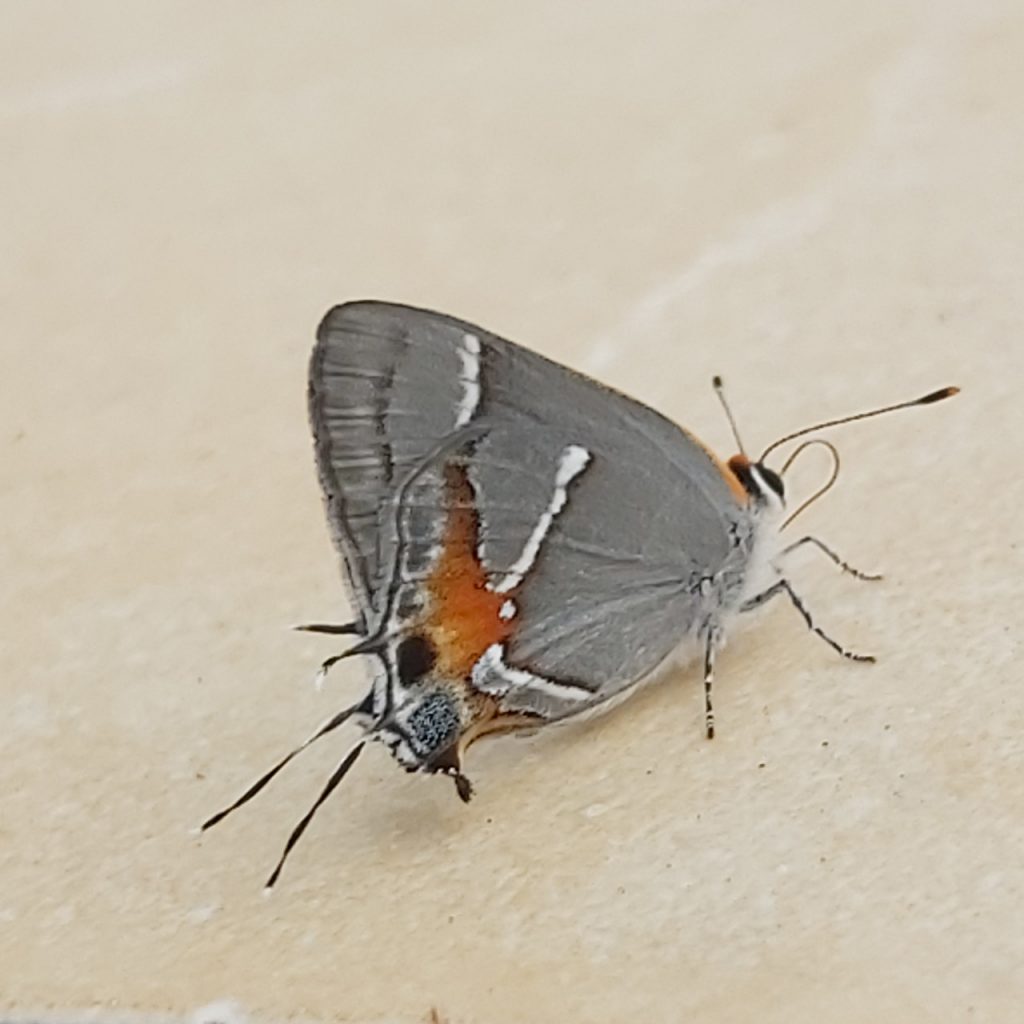 He looks like he has a lionfish on his wings. Here's a pic of a lionfish (taken by me) from a previous post.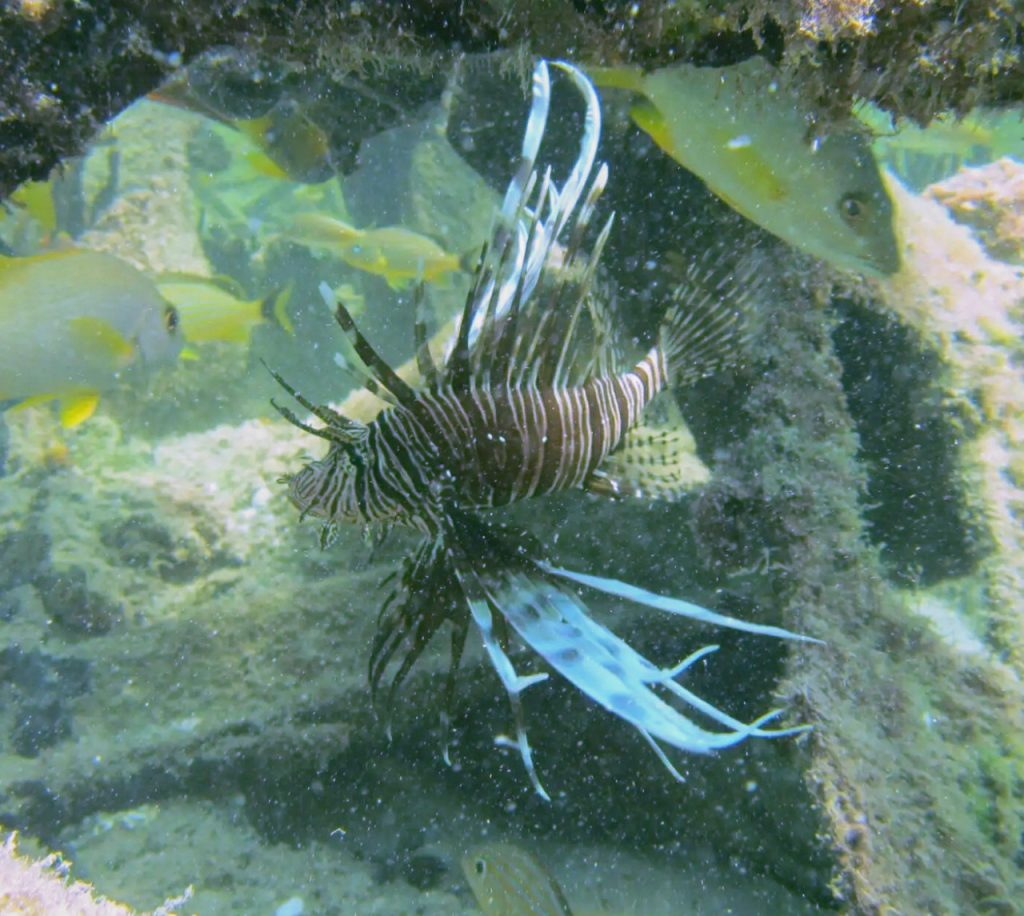 The butterfly was quite the cool critter. He stopped for a little rest; then he flew off again.
Have a great day!