I took a nap after we went to the beach yesterday and didn't sleep too well last night. I slept ok, I guess, just not long enough.
Here's a video I quite enjoy to watch again and again, our cat Ashy, drinking water. I took this yesterday morning, when the sun was shining right on the water bowl.
https://youtu.be/TLAqklgLAHo
Friday night, we went and saw the new movie Mission: Impossible – Fallout. Not too long ago, I commented on somebody's blog that I had seen it and didn't remember much about it, hence, it must have not been too good. I was mistaken, I hadn't seen it before, and, it was quite good. We saw it in the VIP theater. Lazy Boy type seats, private concession stand, and about double the admission price. Worth it, on occasion.
Also, Friday morning, on my way to work, my van hit 50 megameters.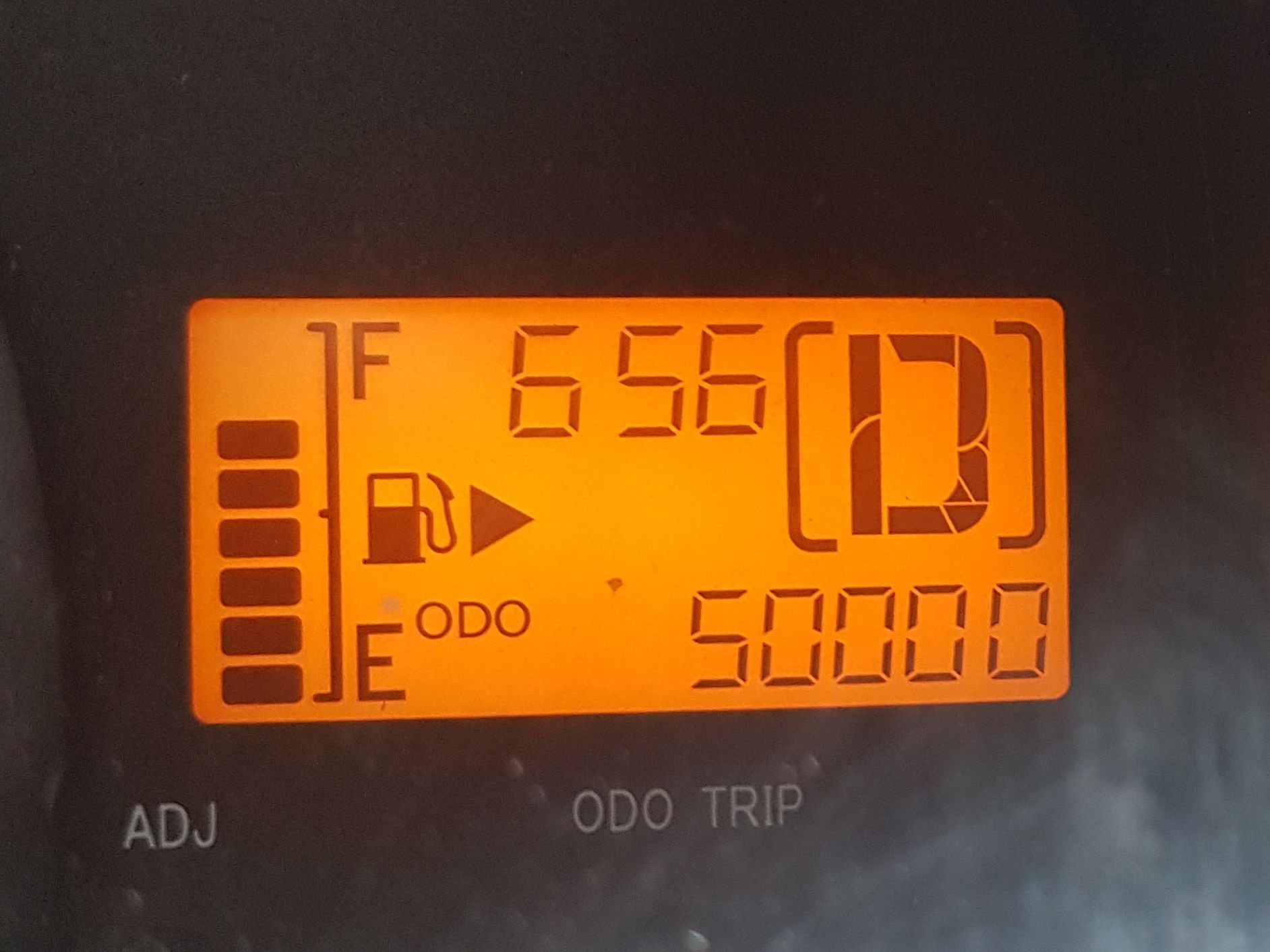 50 megameters is the same as 50,000 kilometers… Need to get an oil change this week.
It will be a short week for me this week, Thursday I'm going to the US to see my mom. I'm taking a big empty suitcase and will bring back a big full one. My wife has been going crazy, ordering on Amazon. While she didn't order everything including the kitchen sink, she did order a new faucet for the kitchen sink…
Aaaaaand that'll do it for today! Have a great week!