I have my old tablet advertised on the local sell-stuff website, I don't really expect to sell it, because it's a good tablet and I'm not giving it away.
So I was mildly surprised when I got a response last night.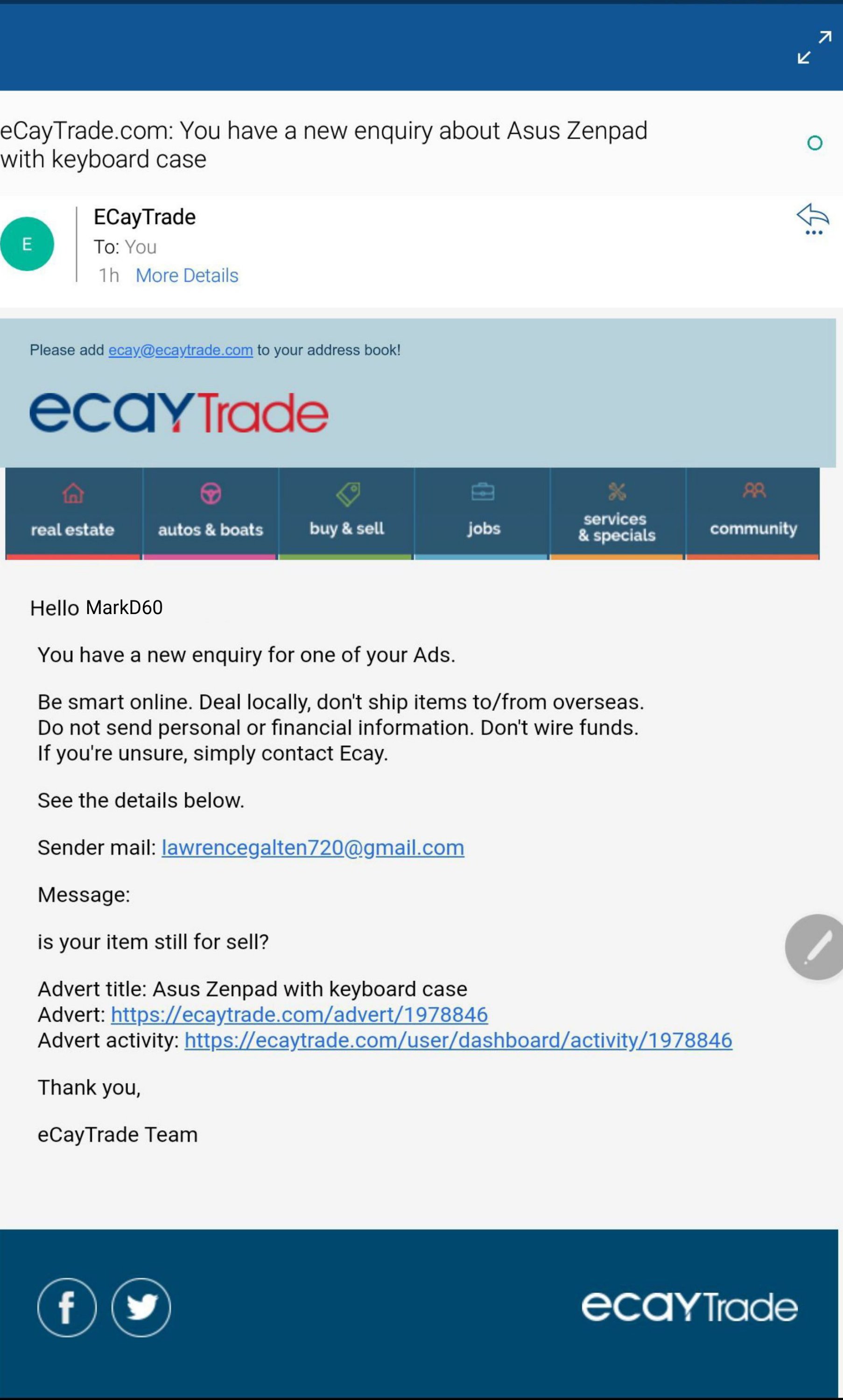 Anyway I responded to his email, and he replied:
The numbers I've drawn on the picture are the order in which the emails went back and forth.
I was suspicious when he asked i my item is still "for sell" instead of "for sale". Although I can't type a single, solitary sentence without making a typo, I've noticed fakes also can't spell and/or type.
But I replied, ready for the stomach-punch when he tried to negotiate the price.
But that never happened. He's in the US, and is going to send me extra money to ship it.
If you're in the US, buddy, why don't you go down to the corner and buy a new one? Notice at the top of the original Ecay message, "DON'T SHIP ITEMS".
I didn't hear back after my "nope" response. I coulda played him on for longer, but nobody got time for that!
Although that Nigerian Prince that has me for as his long lost, sole surviving relative still hasn't been able to give away all that cash!
Have a great day!
LATER: I just received this email… Ya think?