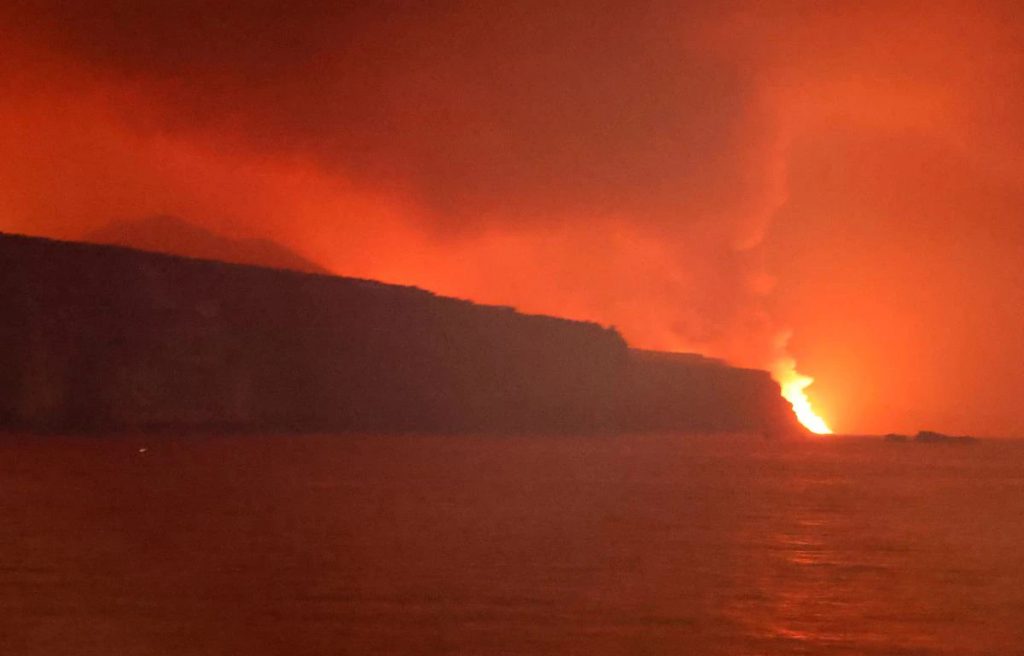 Nine days after it started erupting, lava from the La Palma volcano 🌋 reached the sea. Read the article HERE.
Now they're in lockdown because of fears of toxic gasses. What toxic gases? The only thing would be steam. I think lock down is going too far. Governments solution for everything. It's getting to the point where people need to use their common sense and knowledge instead of everything the government tells them.
Happy Wednesday! The weather man calls for increased chance of showers today. I hope so, but I'm not holding my breath. The weather is perfect.
I've swam the half mile every day this week at lunchtime, hopefully it will continue today.
Have a great day!!