Saturday morning we got another pooch, Daisy Dukes.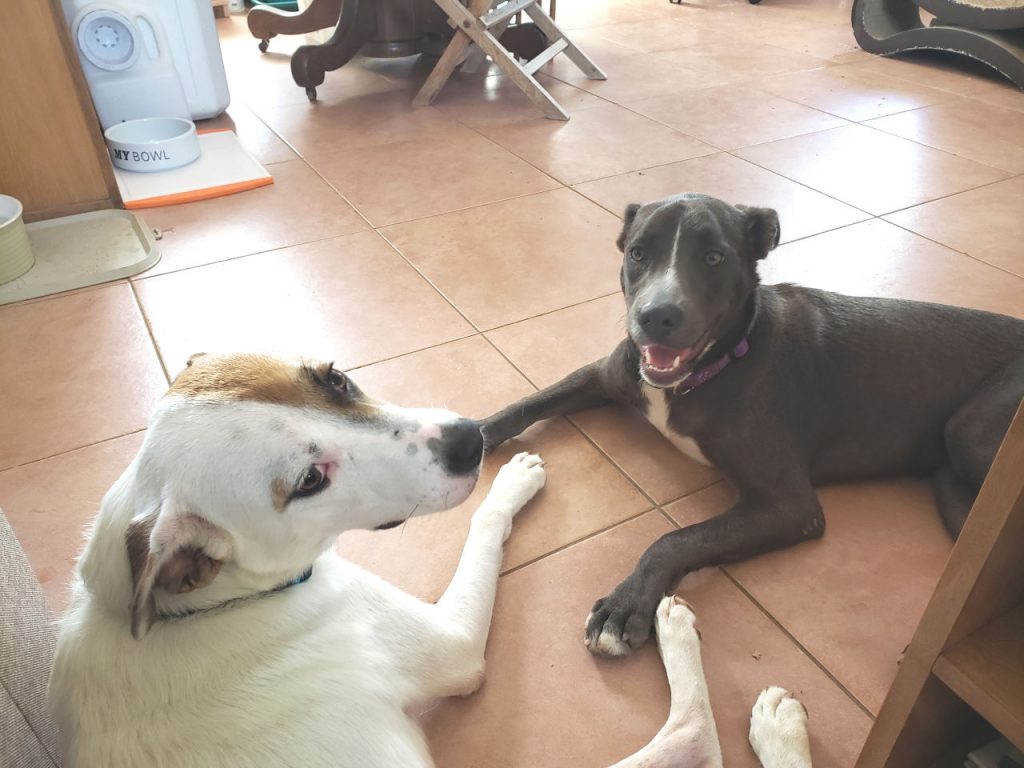 She gets along quite well with Lenny, and she is terrified of the cats. She is about 10 months old. She has peed in the house three times since Saturday .
I know you're wondering, " What classification of dawgs are those?" Well, Lenny is classified as a "Little Cuppa Sugar" dawg, while Daisy falls in the "Real Cutie Patootie" category.
Also there are caterpillars. I haven't seen any of this type in years, on Cayman Brac.
Quite pretty, not sure if they're destructive, this one certainly isn't hurting the concrete porch.
And it's a Monday, boy I tell ya, this upcoming week has been exhausting!