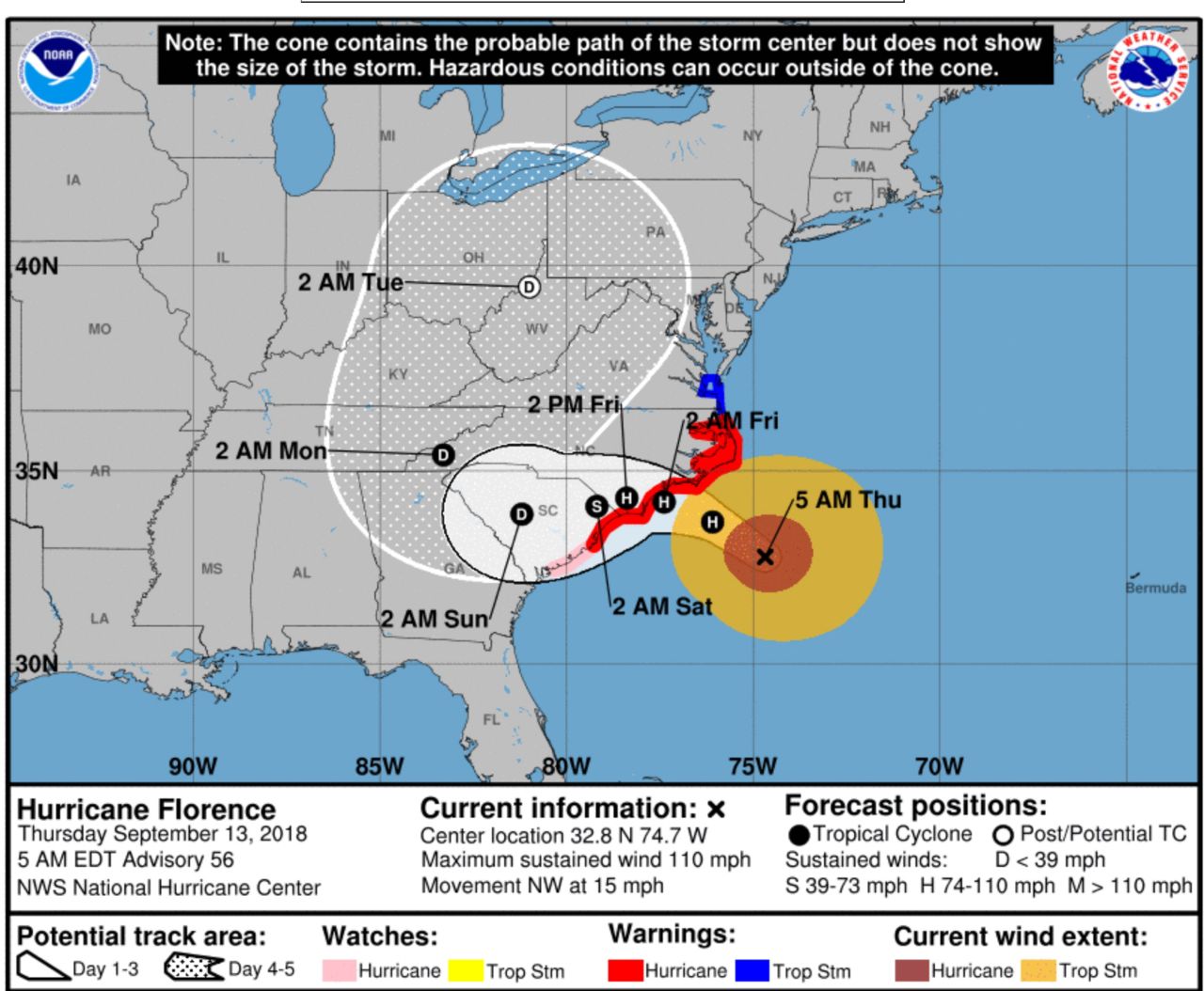 Today and tomorrow will be rough days for North and South Carolina and Georgia. Hurricane Florence will be headed ashore. Y'all stay safe and good luck.
Yesterday I "moved in" to a new phone, a Samsung Galaxy S9. It seems quite different than my old S7. So far, I'm neutral.
Speaking of neutral, I'm feeling pretty neutral today, blah. It's almost the weekend! The weather looks very clear today, I think it's a day I can ride my scooter to work.
Yesterday afternoon, I started on the overhanging trees on the back property line. My left forearm is very sore, I think from chucking pieces of wood over the fence. I'll probably wait till Sunday to do some more.
Have a great day!