Another Monday
It was a nice weekend.
Mother in law arrived Friday. Two hours late on a different flight. When the plane from Costa Rica landed, the door wouldn't open. So she missed her connection. But it's nice to have her here. I love my in laws.
Also, when we got home from work Friday, the internet was down. It got fixed yesterday, something wrong on a telephone pole a few blocks away.
Saturday, I took Sheba to the beach.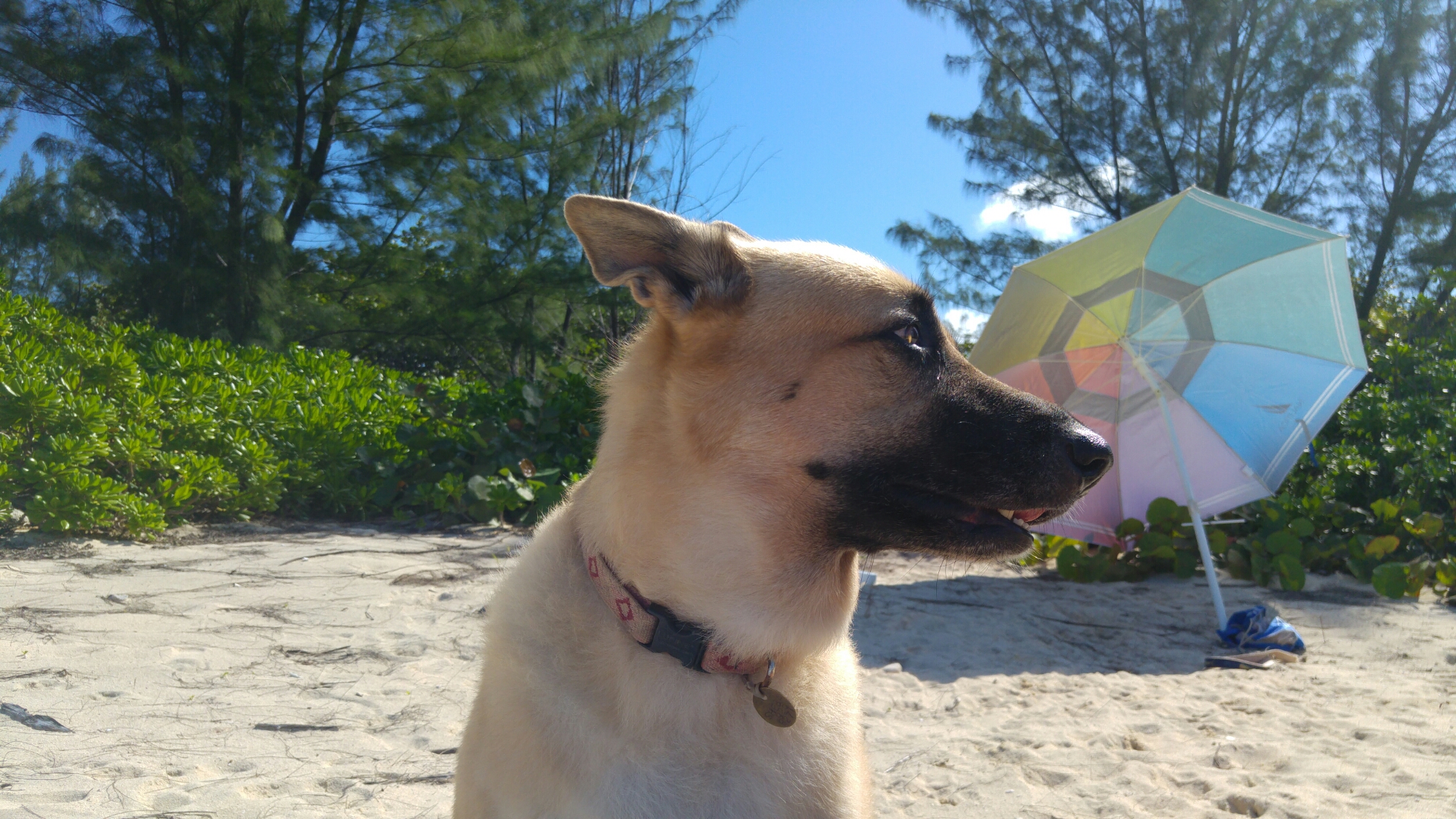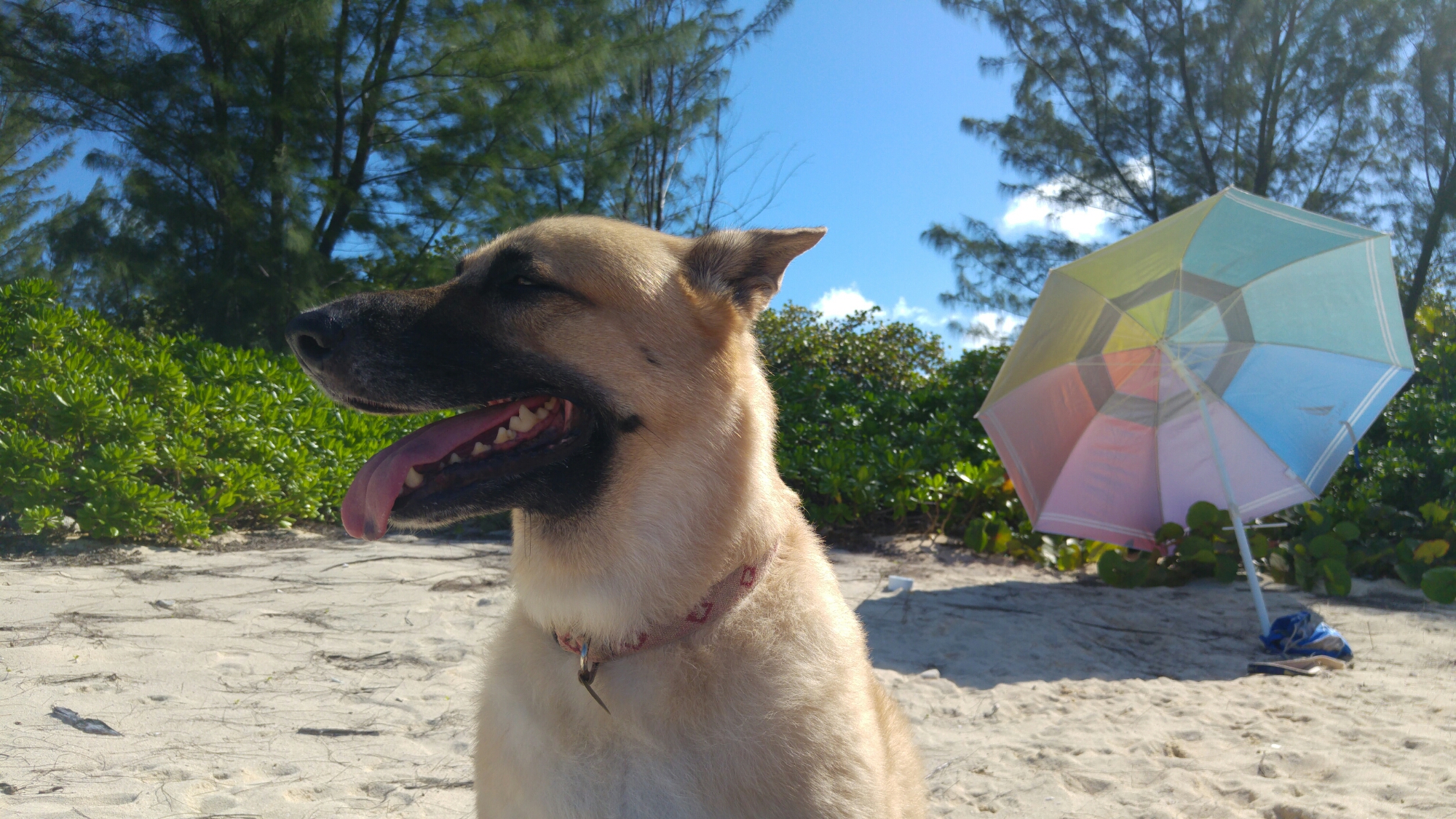 Sunday I put up an electric fence around the porch for the cat. She has to wear a special collar.
And we had a cookout with a whole tenderloin that I made on the grill. I think it was a little too well done,with pink only at the big end, but everyone said it was very good.
Now, it's Monday. Blah.
Looks like it's going to be another rainy week.