Headed back to Cayman this morning. It's 6:24, leaving at 7:30. I'm packed and ready.
It was a great class, but for me, the best part was the weekends, seeing friends I hadn't seen for 35 years. There was still lots of people I didn't see that I wish I could have.
I'll be glad to get home though. Really glad. I miss my wife, the dogs and cats, and the beach and sun. I have been freezing the whole time I have been here. I've been taking Sudafed and taking steaming hot showers every time I come into the hotel room. One thing I will miss though, is my hotel rooms giant bathtub.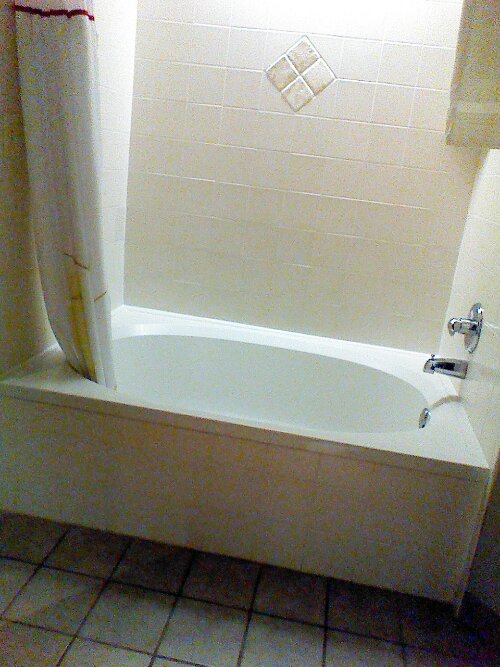 The pic doesn't show it, but it's huge, a doublewide. I took my first bath in maybe 40 years. But to be honest, it wasn't that great. I prefer showers. And the sea!
That's it for now, when I get home, I have tons of photos and a few videos to sort. And I'm sure there'll be some I'll be showing you here!
Monday I'll be checking all of your blogs too!
HAVE A GREAT WEEKEND!