I went to Movie Night last night and the Westin was PACKED. There was fashion show in the lobby and Movie Night outside. Plus I heard but did not see a third event over in their "event tent".
None of my regular movie night crew went, and I was alone, but I expanded the movie night group considerably. I saw people who I introduced to movie night and people I knew in general who indicated a willingness to attend future movie nights..
I had a nice dinner, the coconut shrimp and fruit. More of an appetizer really, but I saw someone else with it weeks ago and wanted one ever since. I didn't take a picture of the shrimp, but I did take a picture of my dessert, and pasted a crop from the menu onto the pic. I didn't know what coulis was, so really, it was an educational dessert. A selfless dessert for the good of you, me dear readers.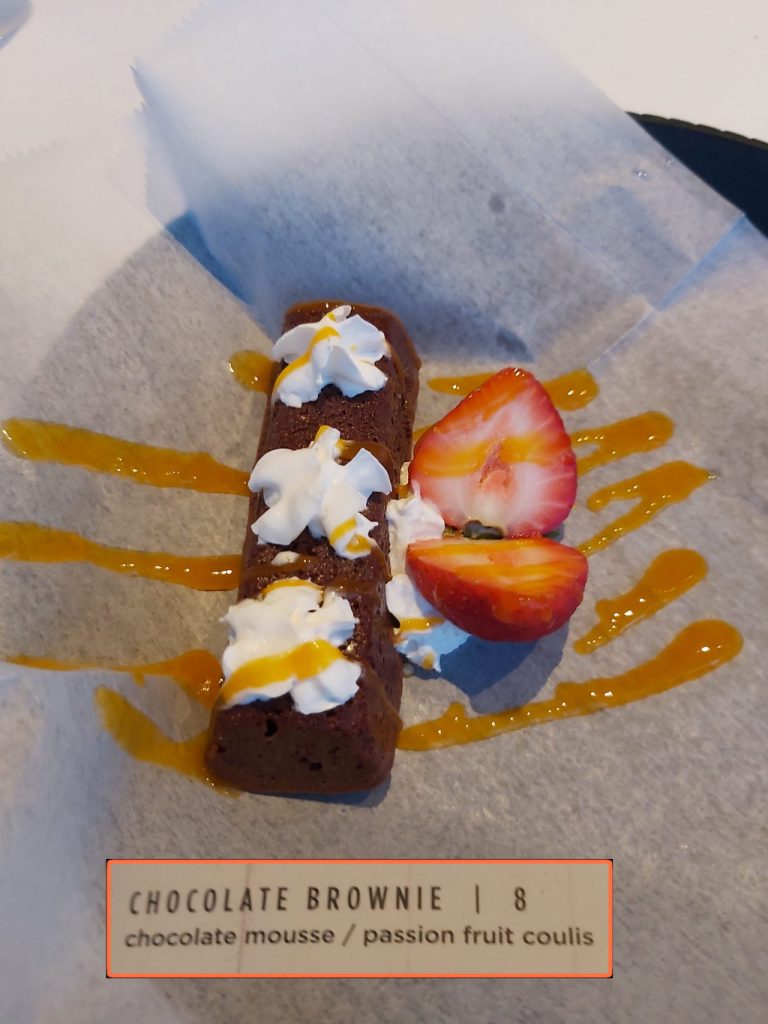 It was goooood. I could have eaten a whole bunch of them. But I didn't, gotta watch the figure!
But I didn't actually stay for movie night. When the movie started, I left and went and saw some friends in Bodden Town.
It was a really nice evening, much nicer than I expected when I left the house
And now it's Friday! Ya can't beat that!
Have a great weekend!