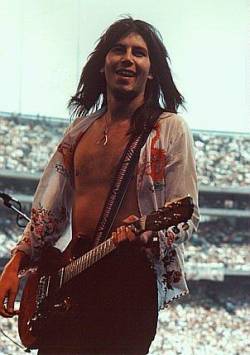 The other day, I was listening to music in my van. My radio antenna is broken, so all my music in the van comes from a USB drive. Pat Travers came on. Pat Travers has a lot of albums on my USB drive. I tell you, he rocks. Every song is a serious rocker. And he's been doing it forever! Here's a list of his albums: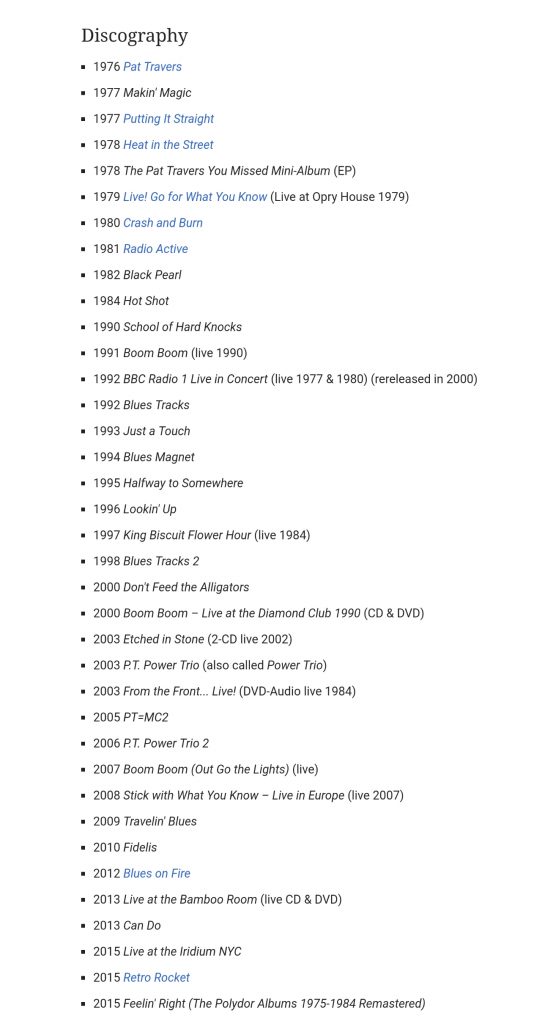 I saw the Pat Travers Band with a friend of mine, Raymond Victor Smith, (doubt he'll ever read this) at the Capital Center many years ago. (1977?) Pat Travers was opening for Bob Seger, who was on tour for his famous Silver Bullet album. Ray and I were driving around one night, nothing to do, and we decided to see if we could get tickets. We drove to the concert and got some nosebleed seats, all that was left. Pat Travers blew Bob Seger away! My friend and I were jumping around, jammin' to the music, while everyone else was pretty much just sitting there, waiting for Bob Seger. I particularly remember "Gettin' Betta", incredible! (That's the song in the video above).
When Bob Seger came on, everyone else was jumping around, and Ray and I were pretty much sitting there. I turned to Ray and said, "If the next song sucks, let's leave." The next song was some mellow ballad, and we left. The concourse was totally empty, everyone was inside. The parking lot had not a soul in it. Only concert ever where I got up and walked out before the show was over. (Bob Seger sucks)
Pat Travers is one of the worlds greatest, most underrated, rockers, good times or bad, recording contract or not, he keeps making music. And it's good, rockin' music, not like a lot of bands who get famous for one rockin' song, but the rest of the album sucks. Or bands that are around for a few years and fade out or disappear completely, like, for example, Bob Seger.
So if you're looking for some new music, of if you think Rock 'N' Roll is dead or dying, check out some Pat Travers! You'll be glad you did! Also, look at his personal website! He is still active all the time, after more than 40 years of nonstop rockin! You can almost always see him in concert somewhere!
Have a great Thanksgiving Thursday!