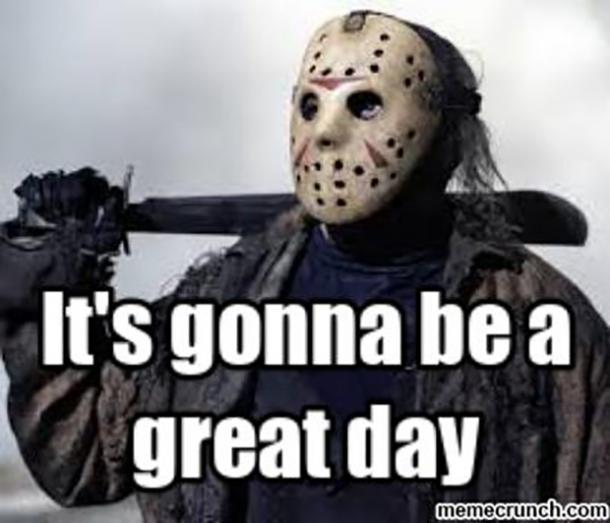 Friday the 13th is better than any Monday! Friday the 13th's historically have been lucky days for me. As well as black cats.

It's supposed to be rainy as well. It"s clear and sunny now. I put all my plants out last night, and if it doesn't rain, my low light plants will get burnt. Hope not.
Also maybe I can get the housecleaning done that I FAILED to do last weekend!
In any case, have a lucky day and a fantastic weekend!