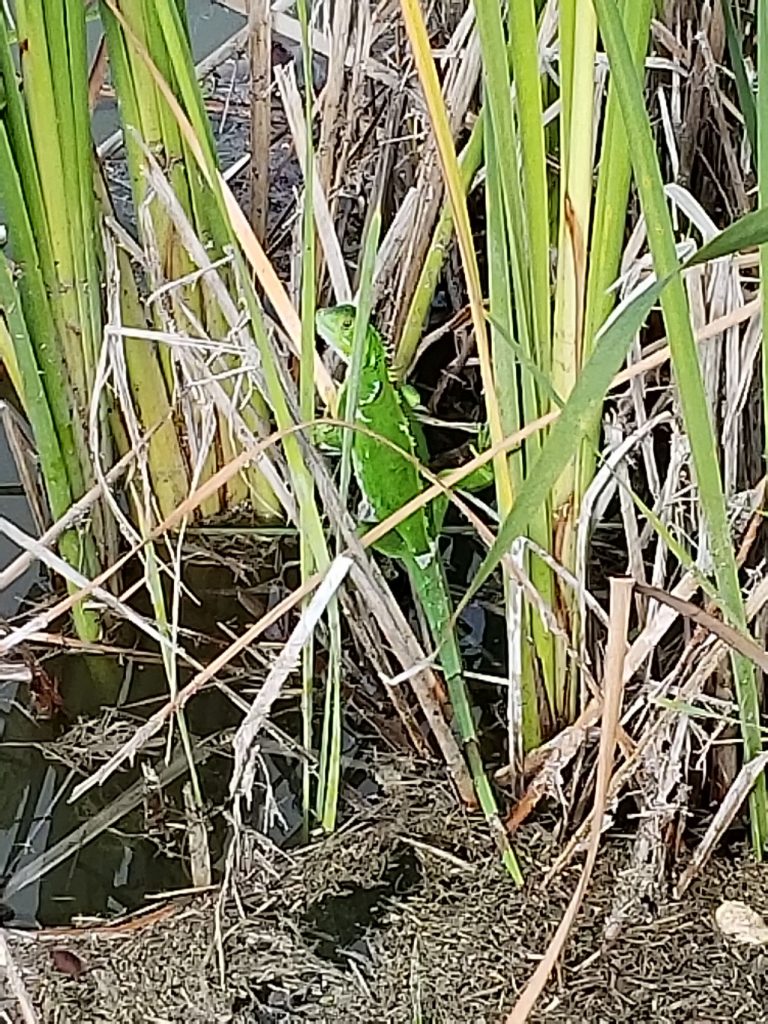 Green iguanas are getting pretty rare around here. THe government is offering five dollars a head for this invasive species. I saw this one the other day, first one in a long time.
On the other side of that coin, the Cayman Blue Iguana is (was?) the most endangered reptile on the planet (I think that's what I was told.) They can breed with the greenies and they aren't blue iguanas anymore.
Read a 2012 article HERE.
AAaaaand it's supposed to be nice weather today, scooter day. Have a pleasant day.