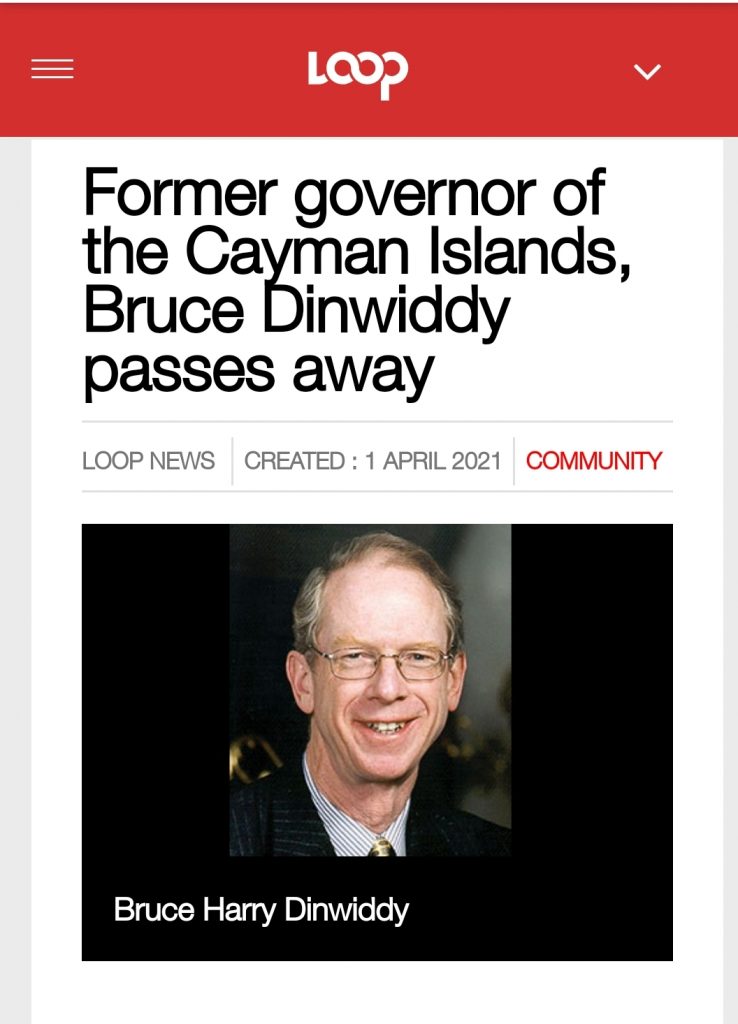 MY Governor, Governor Bruce Dinwiddie, passed away day before yesterday. He was my favorite Governor of all the Governors that have been here since I have. I was working at Radio Cayman and I met him a several times. I always had interesting conversations with him the few times we spoke. We were both at Diego Garcia, a military island/atoll in the Indian Ocean. He knew me and said hi if he could when he saw me.
Read the article HERE.
Once, in the sea at the Governors residence, I was telling a visitor "That's the Governors house. The Governor lives right there, and no Governor ever goes to the beach or comes in the sea!" I heard a noise, or something made me turn around, and there was Governor Dinwiddie, up to his neck in the sea, wearing some goofy looking swim goggles. He was looking right at me and heard every word I said. I laughed and said "Hi Governor Dinwiddie!" He broke into his big toothy smile and I can't remember what he said, but it was funny because everyone knew I stuck my foot deep in my own mouth.
He was young and I don't think he died of natural causes, but I don't have any more details. I hope he didn't suffer and I send my condolences to his family and friends.
He will never be forgotten my me and many others.
Rest In Peace Governor Dinwiddie.