Super top secret agent and international spy Goldeneye, here disguised as a frog.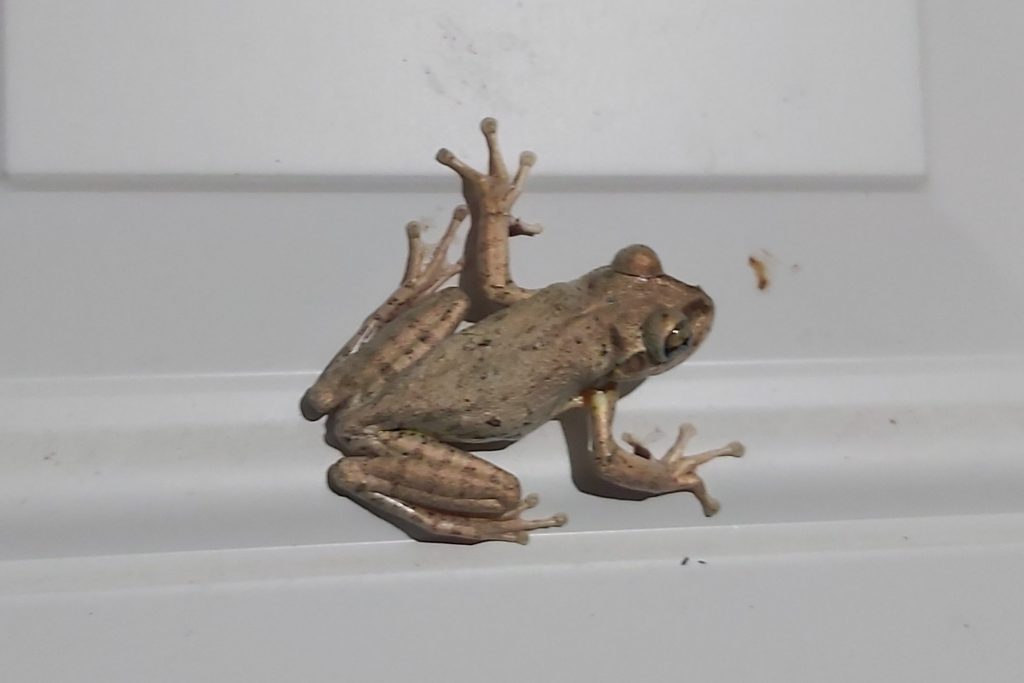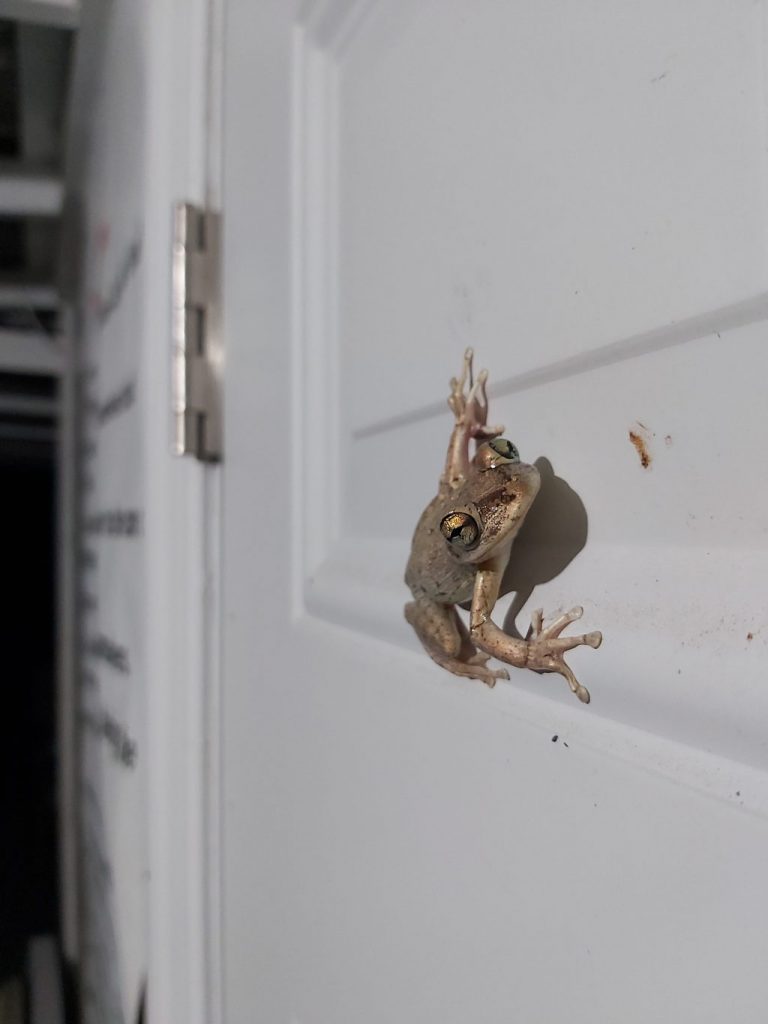 I took this last night. Pretty amazing gold frog and gold eyes.
I also discovered some rotten wood in my eaves last night. I was chasing ants. I think I can fix the eave, the ants I might need some help with, they're everywhere. They eat potted plants from the roots up. They're in the bathroom, they're on the roof. In the yard. Everywhere, all sizes. Big and small and microscopic almost.
I wish the frog would eat all the ants.
Have a Happy Hump Day.