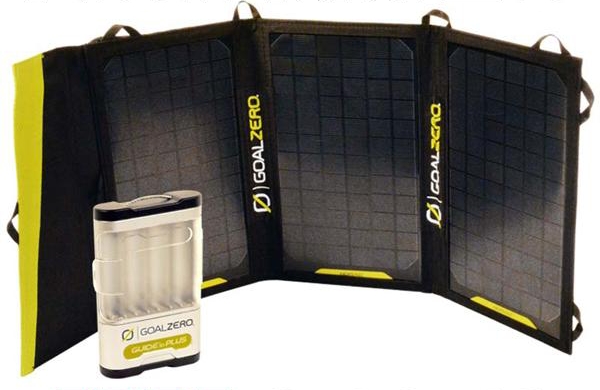 I have a Goal Zero Nomad 20 watt solar panel and two of the Guide 10 power packs.
My experiment is: Can I go a week without plugging my Nexus 7 tablet into AC power and only use the solar charger?
I haven't had the tablet plugged into the wall since Saturday night / Sunday morning. Yesterday was cloudy and I didn't get a good charge on the power pack, therefore I didn't get a good charge on the tablet. (I charge the power packs with the solar panels and charge the tablet with the power packs.) I can also plug the tablet directly into the solar panel, but don't usually.
So it's looking like this experiment is going to  fail. I'm down to 11% power on my tablet as I type this.
Hope for a sunny day today!