I don't want to go to work today. I'm going to look ip "how tp change your own attitude" after I post this post.
Big snow at my Mom's house this weekend.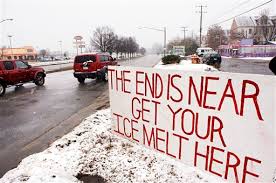 We had very heavy rain here last night. The weather report for here is confusing.. Can't tell what's going to happen.
Have a good weekend!