On Friday I received a wrong number call on my phone. I thought it was pretty funny.
I can't figure out what she says after she asks if I'm allright. She says something kind of under her breath but I don't know what it is. I'd appreciate any ideas you might have. (I have an app that records all my calls)
Sunday morning, a little bird flew into the house. A bananaquit, I think.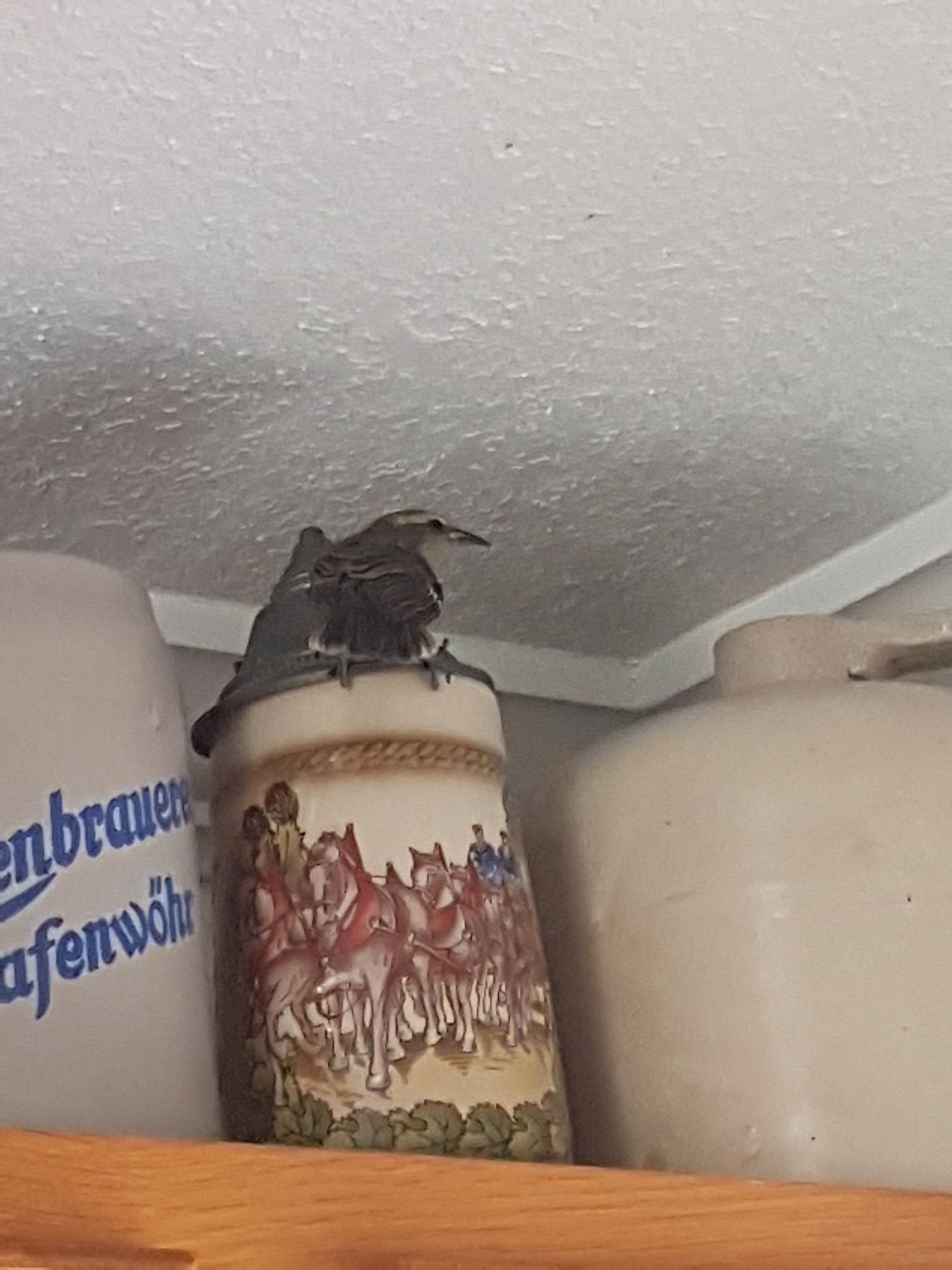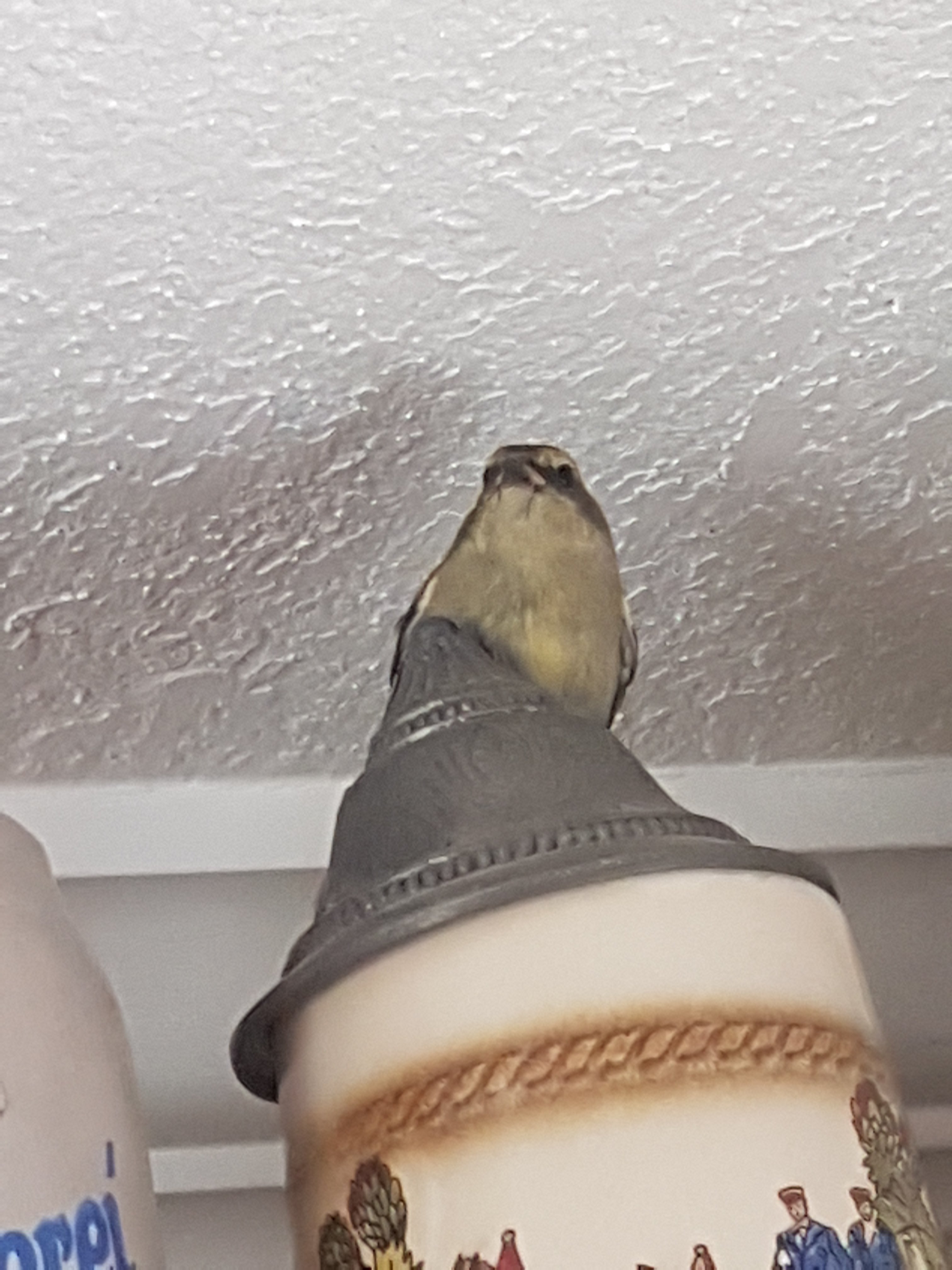 She had a hard time getting out, all the windows and doors were open, and they were open when she flew in, but she was staying too close to the ceiling to fly out. She kept flying around and coming back to land on the same beer stein. Finally, after about five minutes, she made it back outside.
Our cat was very interested in the bird, and kept looking for it a long time after it flew out.
Also had a good thunderstorm yesterday. I love these plants. Every "leaf" holds a perfectly round ball of rainwater like a little jewel. Looks much better in real life than on camera.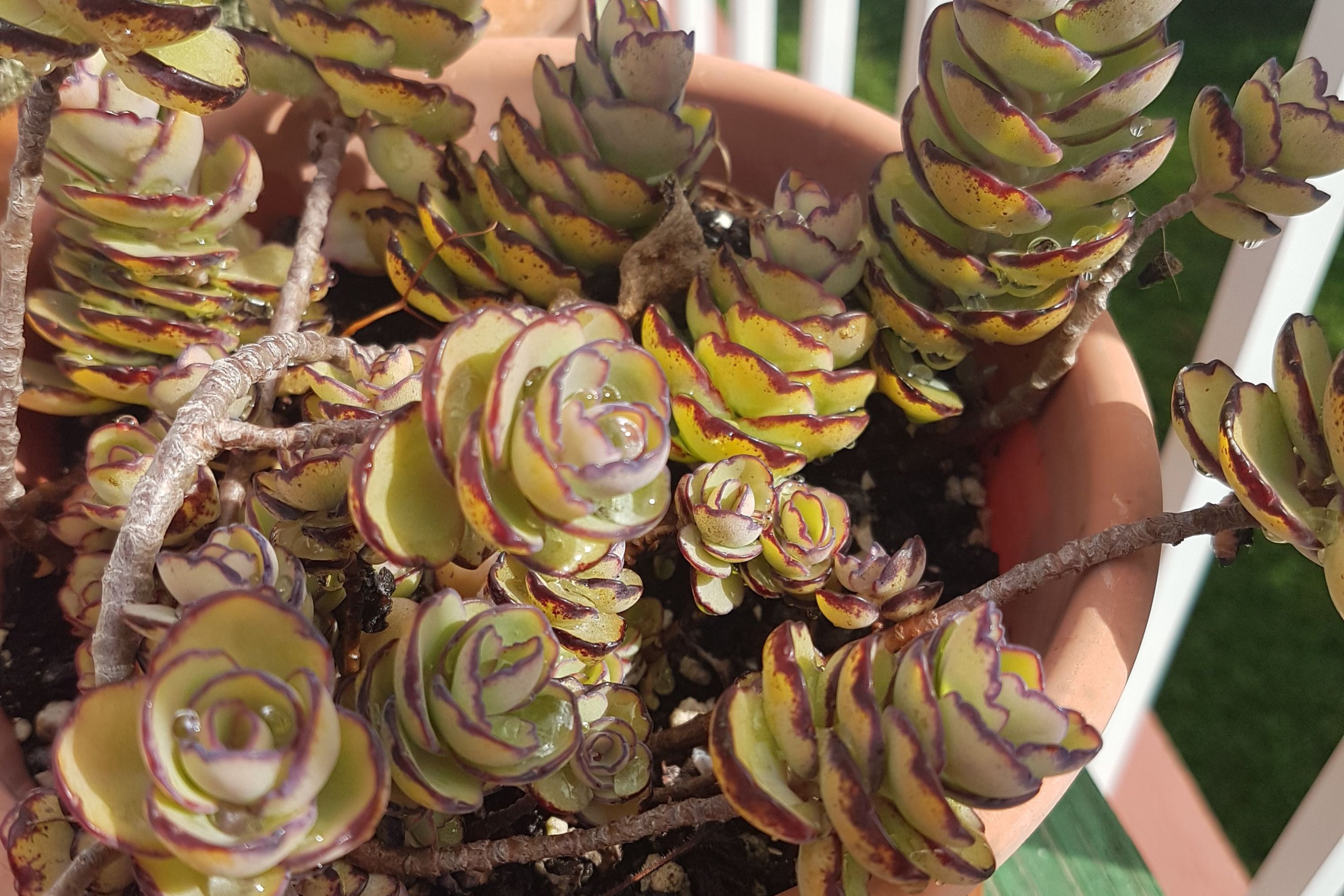 Last night we watched a movie called "Loving Vincent" about Vincent Van Gogh. It was quite good. Annimation like oil panting. I think they used actors and cameras and replicated each frame with oil paint.
All of y'all who said the last movie I reviewed was for little kids, ought to watch this one! 🙂
I didn't sleep well last night. Got up and stayed up past midnight. I was out cold when the alarm went off.
And now it's Monday, back to work. I have a foot checkup today at 9:30. Hopefully I won't have to wait the full 6 weeks before I can get rid of this boot-cast-thing and start walking, running, and swimming again. It's been three weeks today, half-way point!
Have a great day and good week!