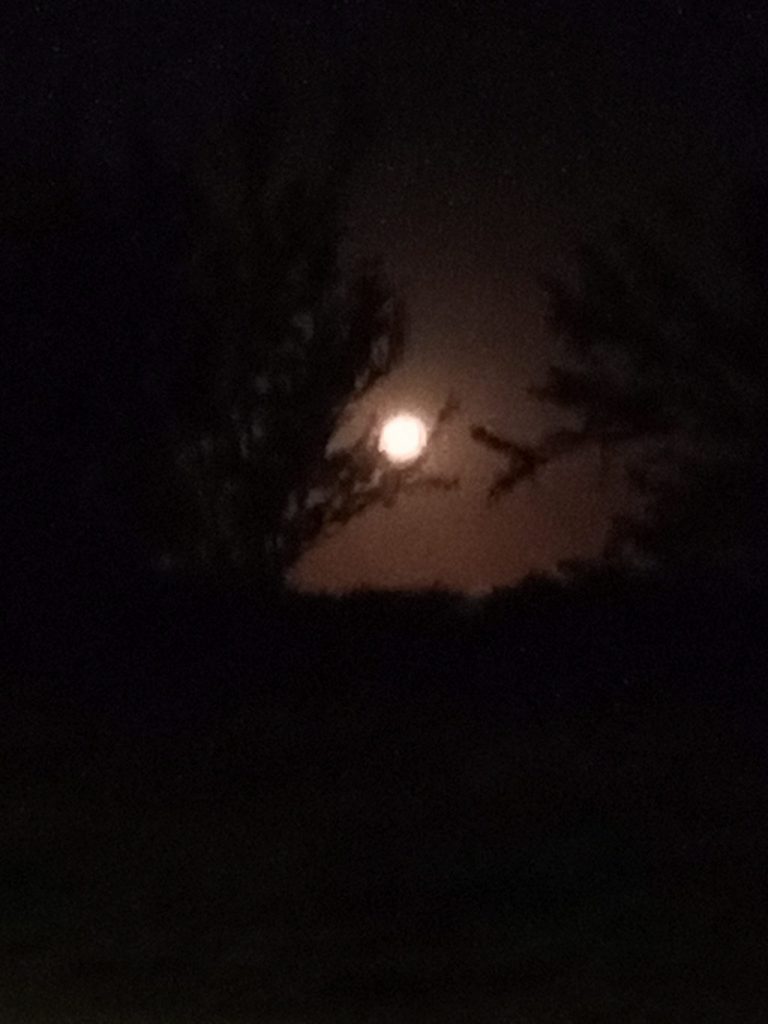 Above is a photo I took this morning for the full moon setting. I took it with my phone. I know it's not very good but I think it's cool and the moon was beautiful.Today I have a follow-up check up about blood pressure.
And i ruined my breakfast. I poured a bowl of cereal and then when I poured the milk on, it was curdled it was good day before yesterday. I'm disappointed/angry.
Plus i don't know if I mentioned it , but last Thursday my home internet quit and it's still not fixed. I'm posting this using the cellular data plan. Crabby.