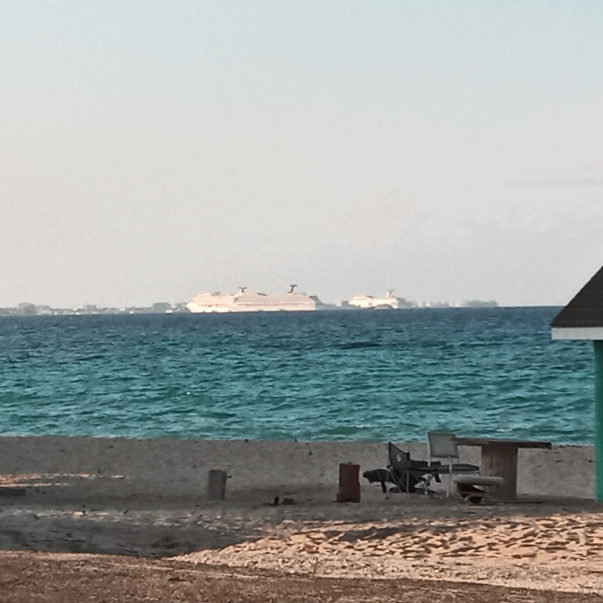 Happy Friday!
Above is a few photos from the week. Clockwise, cruise ships from roadside at the north end of Seven Mile Beach, taken a few days ago. Paypaya plants coming up after I had given up on them. My dusty head after drilling a 1 inch hole thru 8 inches of concrete. And the road from my walk this morning. I like taking a picture on this road . You'll find other seemingly indentical shots scattered through these posts.
last night for supper, I ate an entire Domino's small thin crust pizza in about 10 minutes. It was the first time I ordered a pizza in more than a year. I can't believe I ate the whole thing. But I felt fine last night and this morning.
I was sleeping really well when the alarm went off this morning, my first thought was that there were two alarms. But I'm awake now, drinking coffee. At least I think I'm awake, how would I really know?
have a great weekend!