You'll be happy to know that I got my lawnmower back yesterday, all safe and sound and clean and shiny and fixed
Story on the news today about stowaways on British Airways, one almost dead and one found on a rooftop, fell out when the wheels opened. It's not official yet though.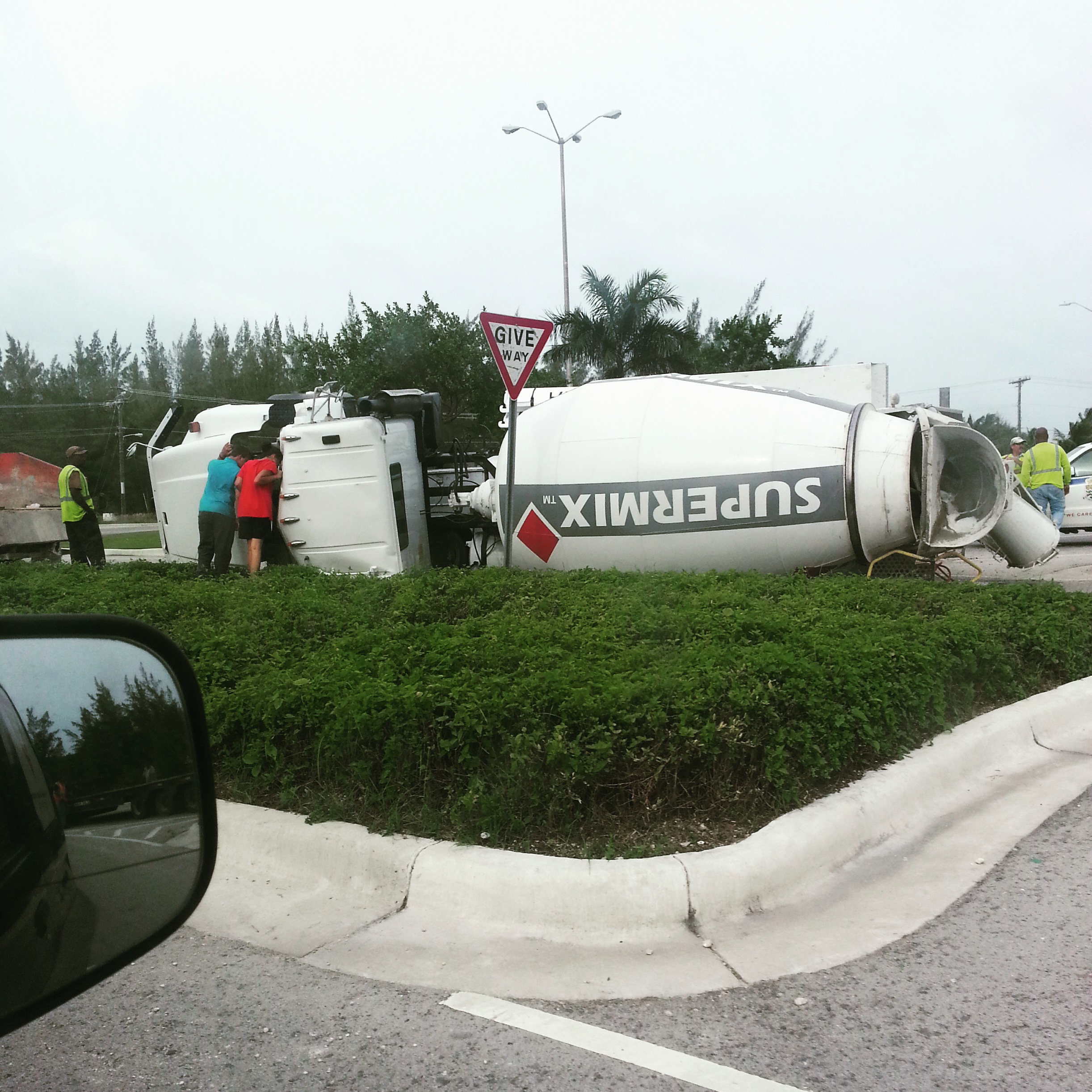 Saw an overturned cement mixer yesterday on the way home from work. Took some phone photos.
That truck had to be going a bit fast to do that. There's a driver looking for a job now probably..
Weather is still weird, I'm ready for sunny days again!
Have a good weekend!