I'm sitting at my mother's Lake at her condo in Maryland. I've been here since late Thursday night, actually, early Friday morning.
Right now I see three deer across the lake playing. I took video of them. Then fourth deer walked up. (My voice-to-text wrote "1/4 gear"). Now there's a whole heard of them.
Today, I'm going to have lunch with a navy friend of mine and his wife. They've been my friends for very long time. I went to boot camp with him and after bootcamp we got my car from Maryland and drove it back to Great Lakes Naval Training Center. After Basic Electronics school he left for a different school while I stayed in Great Lakes for Electronics Technician school. About 2 years later, I then went to Mare Island California for another school and as I was pulling into Vallejo California, he jumped in the passenger seat of my car while I was sitting at a red light. Amazing coincidence? Super cool!
I had a rough flight here, Grand Cayman to Miami, no ptoblem. But Miami to Baltimore, whoa! First we were late because the plane had a bird strike on its previous flight. Everybody (except me and a few others) got on board and had to get off. Then we got on and it was hot-no AC. They pushed back from the gate and we sat there. Then the pilot came on and said we had engine problems and we went back to the gate. Everybody got off agin. Then we waited and waited, getting delayed an additional half hour, every half hour. Finally they changed gates, ane se swapped planes. We had to run to the opposite end of the terminal, and wait some more while they trnsferred the baggage.
I was supposed to land in Baltimore at 4:40 and made it about 11PM.
THEN
I went on the bus to get my car, I had the keys in my pocket, and found out my drivers license had expired about three weeks earlier, on my birthday. No car for me. So I rode the bus back to BWI and found that all the busses to my moms had quit running. Disaster. So, my mom ended up coming to pick me up. My poor mom. Ended up going to bed about 2AM.
Since then, things have been going pretty good. There was a ton of stuff from Amazon waiting.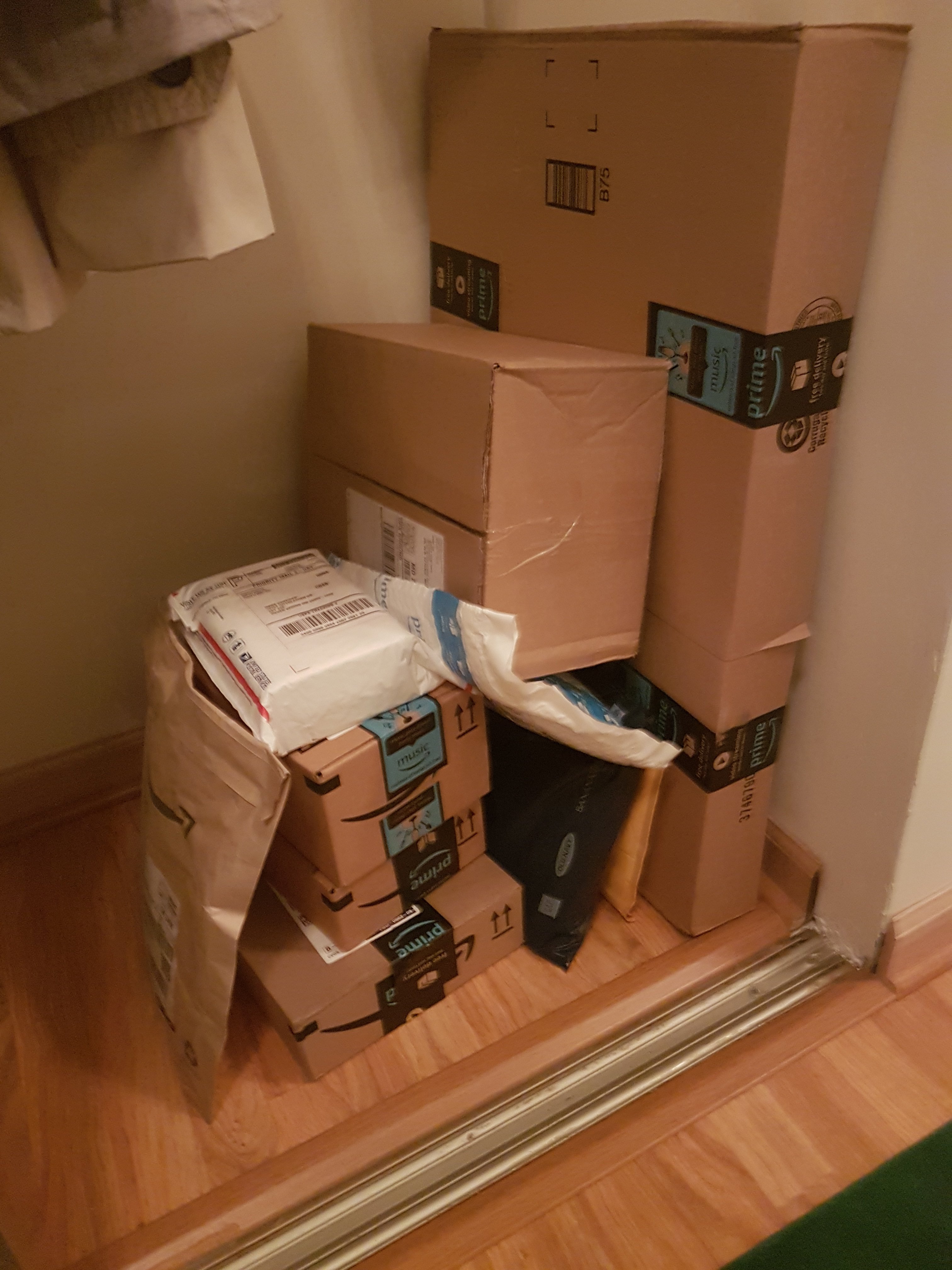 And that's my story for today. Have a great day!