Today is my last workday before Vacation!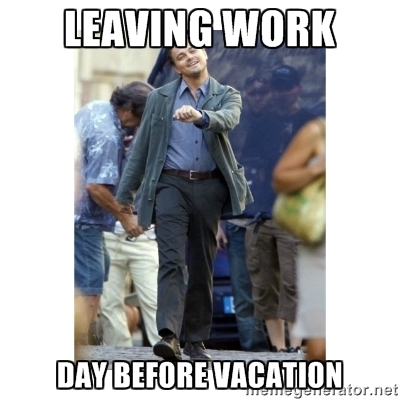 Usually on Fridays, I like to tie up loose ends, but today it looks like I have a pretty busy day lined up.
This might be my last post until Canada. I have a feeling it won't be, but it might.
I can't wait to get to Canmore!
Have a great day and fantastic weekend!