happy monday y'all. Not quite as perky as "Happy Friday Y'all!", not perky at all.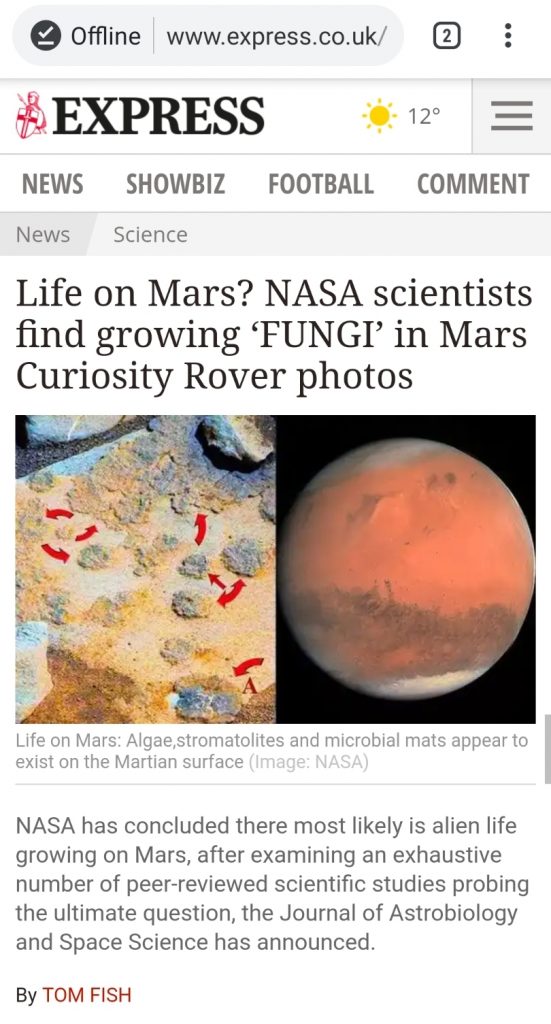 Is the above fake news? How come this isn't all over the big media? I read the article, and it seems to say there probably is life on Mars, but the headline indicates "Look, here's a picture of fungi on Mars". I'll have to really peruse the article, as of right now, it's merely fodder for my blog.
It was a somewhat productive weekend. I installed a shelf over the door of my workshop/storeroom. Fixed a major drywall problem in the bedroom.
Also I added a new page to this blog, Ratings. Restaurant reviews and tourist attractions and my opinions of places. So far, it's just screenshots from my TripAdvisor account. Still under construction, but viewable.
Last night I went to bed early, slept well, and I'm still exhausted this morning. The weather is indeterminate, I don't know whether to take the van or the scooter. "When in doubt, van it out", I always say.
Have a great week!