Looks like Eta will get here at about 2AM Saturday morning, in other words, tonight/tomorrow. I guess the storm has picked up speed, because when I went to bed last night it was due to hit at 8AM Saturday.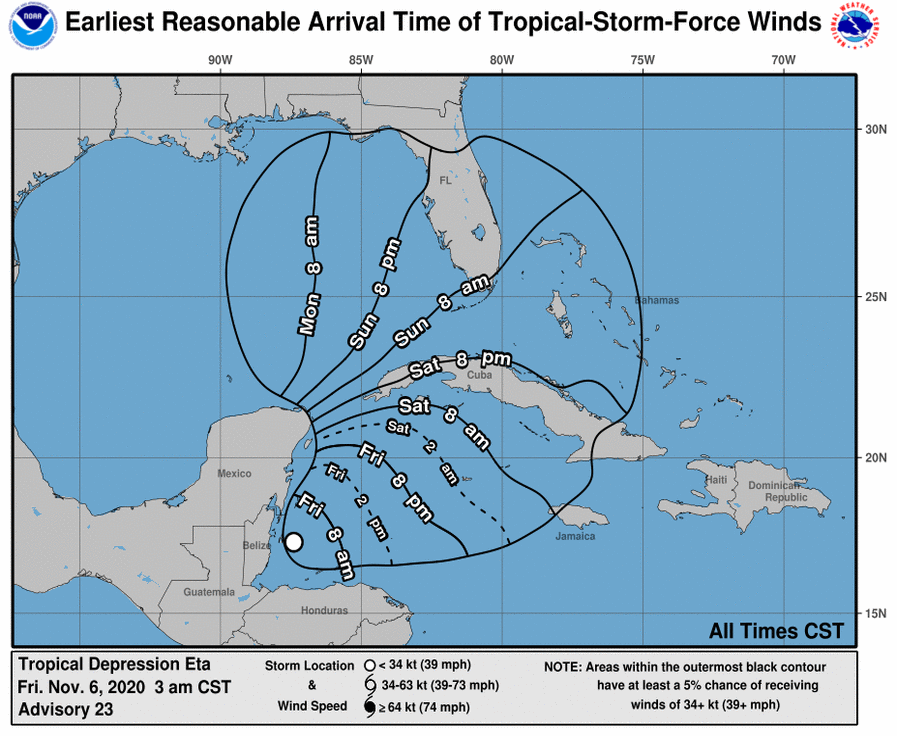 And it will be quite windy.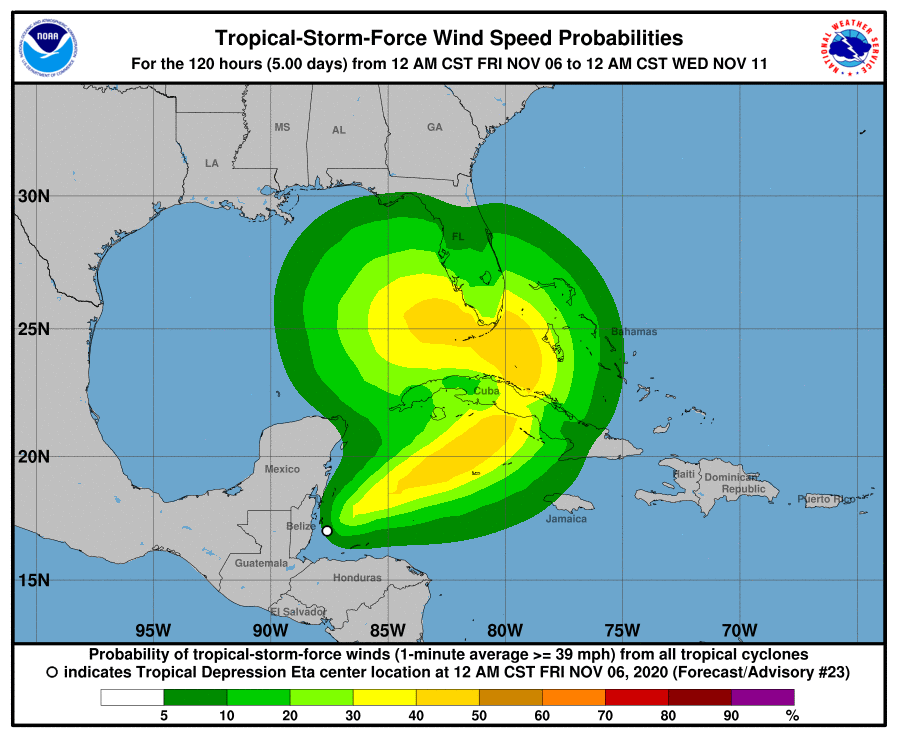 We're supposed to get 5-20 inches of rain. Guesses vary wildly.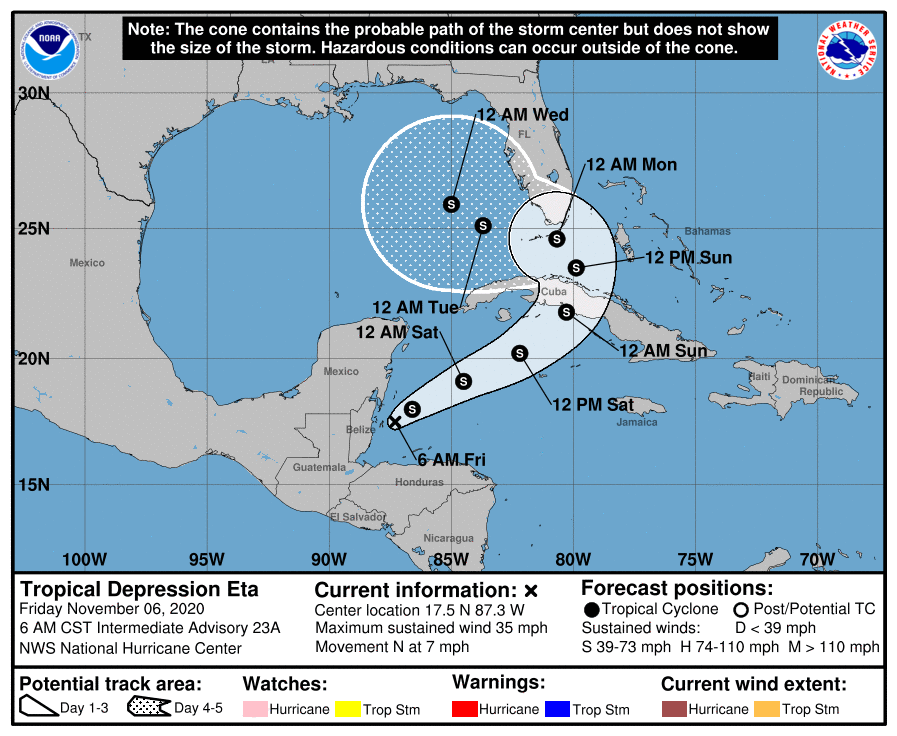 Work told us to work from home today, so I'm not going in. Schools are closed and it seems fairly serious. It's rare that a storm approaches from this direction.
Happy Friday! Have a good weekend!