Endurance: Shackleton's lost ship is found in Antarctic!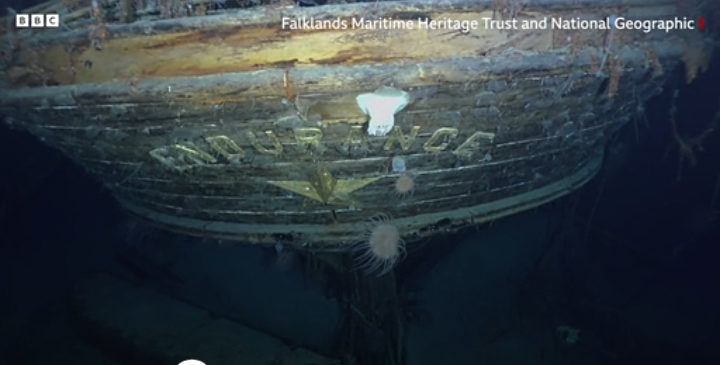 Super cool, beautifully preserved ship the Endurance was found in The Wendell Sea.
Read the article and see the video HERE. The ship was trapped in sea ice for a long time before being crushed and finally sinking. The crew made their getaway by walking across the ice and small boats.
I think it's a very interesting article and beautiful ship. 10,000 feet is too deep and Antarctica is too cold for me to dive though. Or else I would!
Have a great day!