For the past several months, I've been starving. I eat and get "not hungry", then suddenly, out of nowhere, I get completely starving again, with nothing in between. Or I feel starving right after I ate and my belly is feels stretched full.
When you're painful starving like I was, you gotta eat if you can. You can't help it.
I gained about 10 pounds.
Saturday,  I did what I've been wanting to do for over a year. I went to the Pizza Hut and got the salad bar, all you can eat. I picked Pizza Hut because I was in there to meet someone a long time ago, and the salad bar there was the best looking salad bar I'd seen on the island.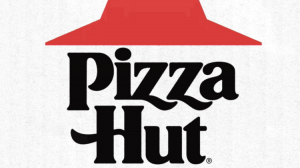 I had three pretty large helpings of salad. Lettuce, tomato, carrots, green peppers. A couple scoops of cottage cheese. It was the best thing ever.
There was a time in my life, when I ate a lot of salad, I'd order the giant chef's salad if they had it at a restaurant when we went to eat. I've always loved a good salad.
Since Saturday, I feel much better. I haven't been maddeningly starving since. I need to eat more salad.