Drawing a blank on a post this morning. Yesterday at work seemed like Tuesday, which is not a good thing. Because now it's Tuesday and this has the makings for a long week.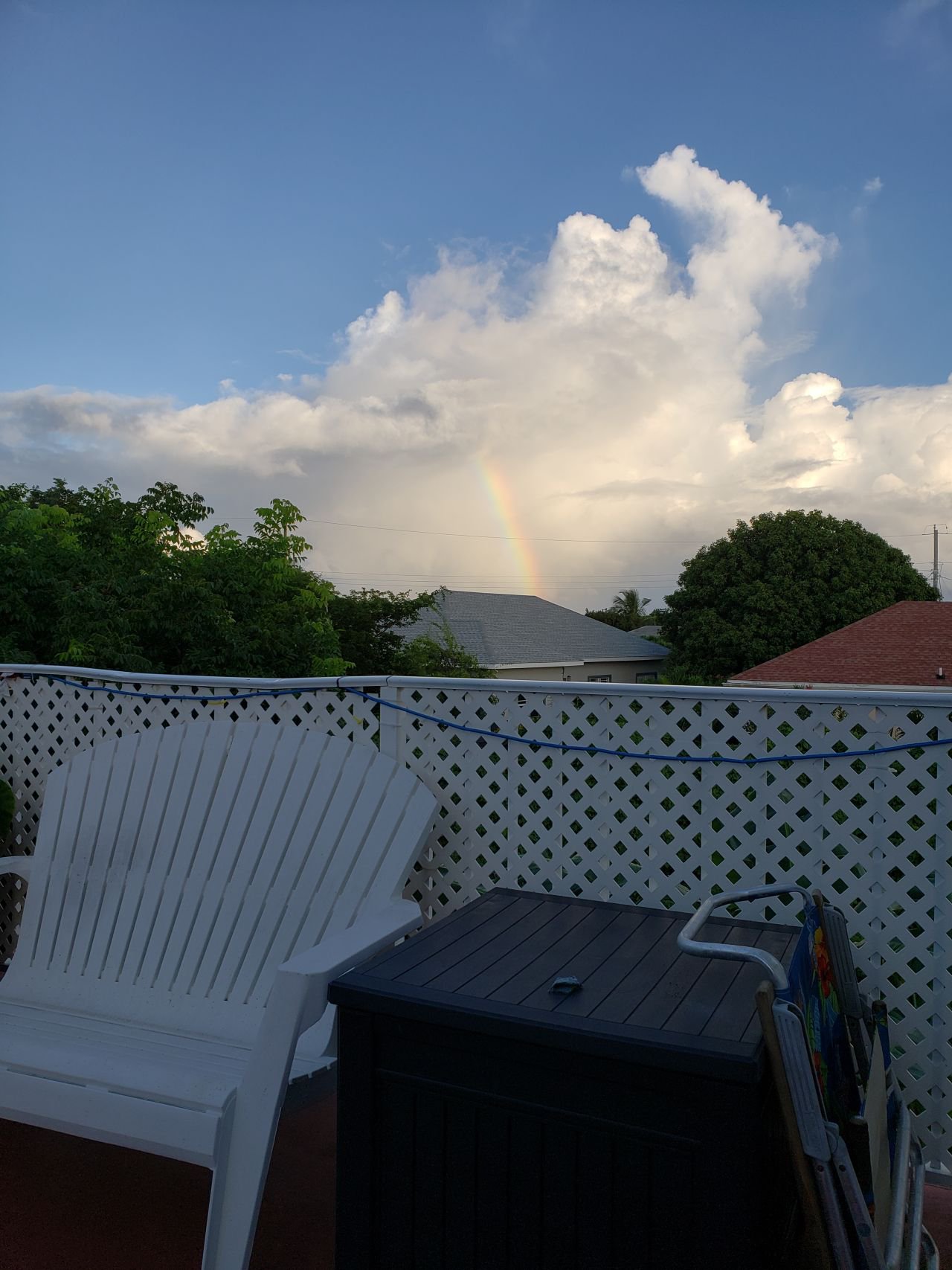 Above is a rainbow I shot yesterday morning right before I headed to work. It's about all I have for pics today.
I didn't even really see my wife yesterday, I was gone before she got up, and asleep before she got home. I don't like that when that happenes. She's, in my opinion, getting screwed at work. She does all the events at the gallery where she works, I don't know if it's because she's the new kid or what. I told her to put her foot down. I've been there.
I was out on the back porch posting and it started raining, now I'm inside posting. Google says mostly sunny, Cayman National Weather Servicesays 30% chance of rain, Weather In Cayman says sunny. It's raining, who to believe? Definitely a drive-the-van-not-the-scooter day.
And now I have time for a bowl of cereal before work, so CIAO! Have a great day!