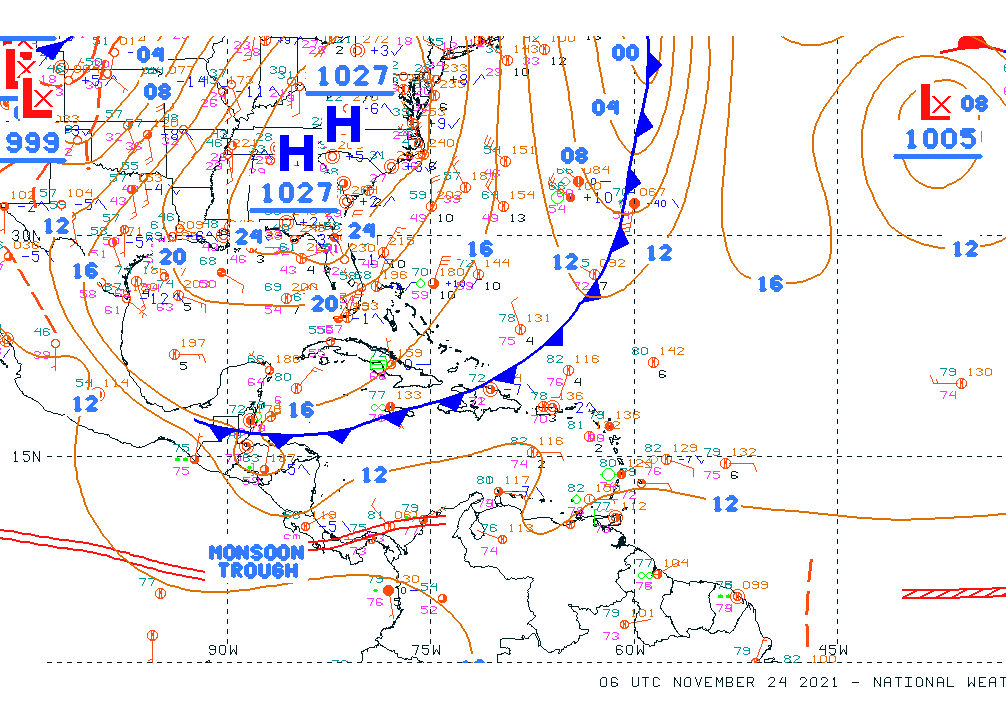 It's really cold down here. Last night the temperature plummeted waaay down to the middle seventies. The weatherman says we have double cold fronts coming through, but on the map above I only see the Big One. I like maps like these. They are increasingly difficult to find.
Today is cloudy, cold and very windy. It is supposed to stay that way for the next few days.
I guess this is a post to about the weather. It wasn't intended to be that, but I don't know what it was intended to be when I started.
Have a great day, don't get blown away!