Ditto had a rough weekend. But yesterday afternoon he started acting like he felt better. We were worried, because he wasn't eating, but then his appetite kicked it.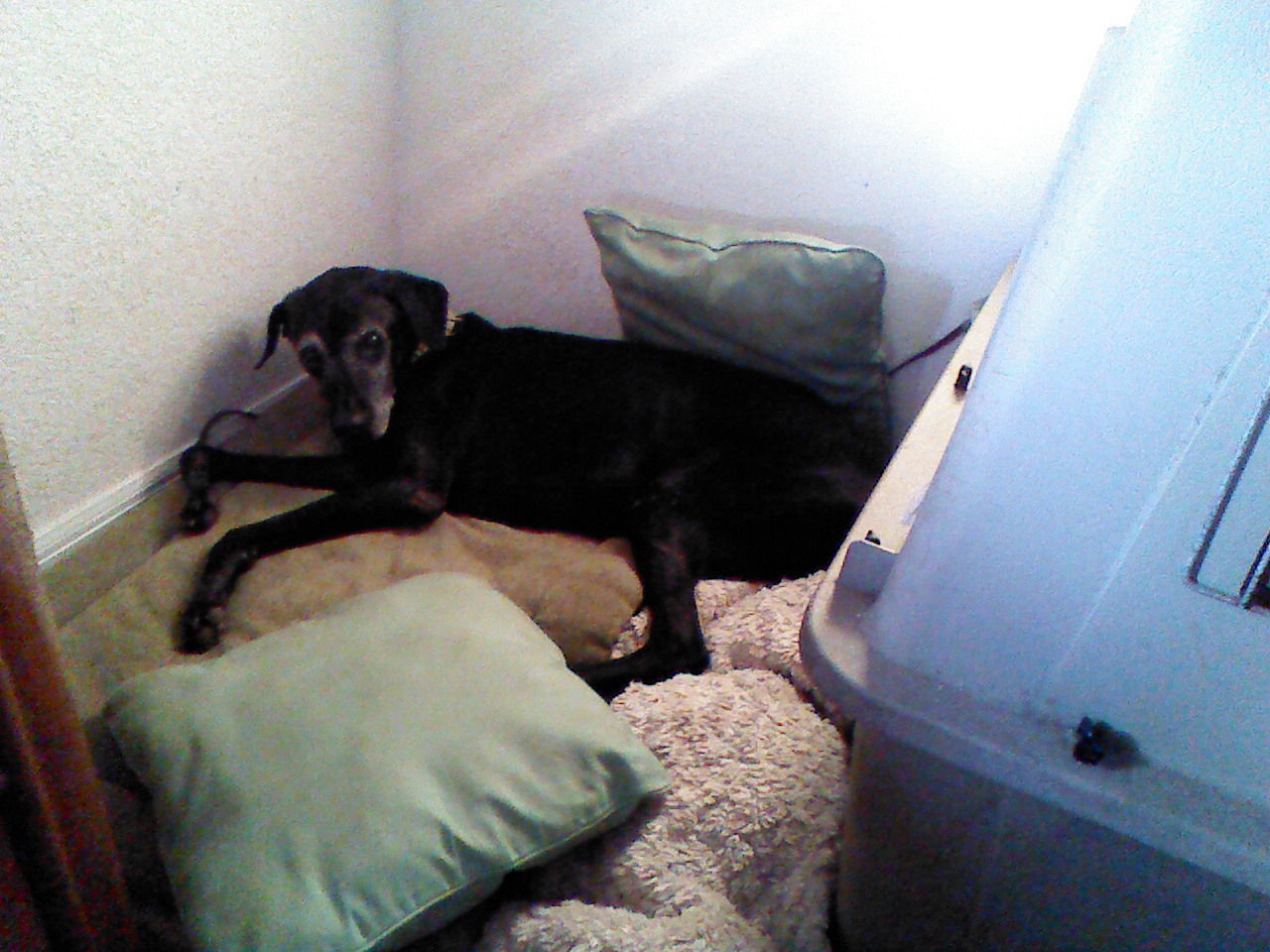 Here's a picture of the sick Ditto, in his bed. Glad he's feeling better!
It's Monday, and I have the attitude to prove it. Just let me hang on till lunchtime, I'm going to the beach, rain or shine.
Below is a picture of our cats, hanging out on the driveway yesterday evening, watching the dogs.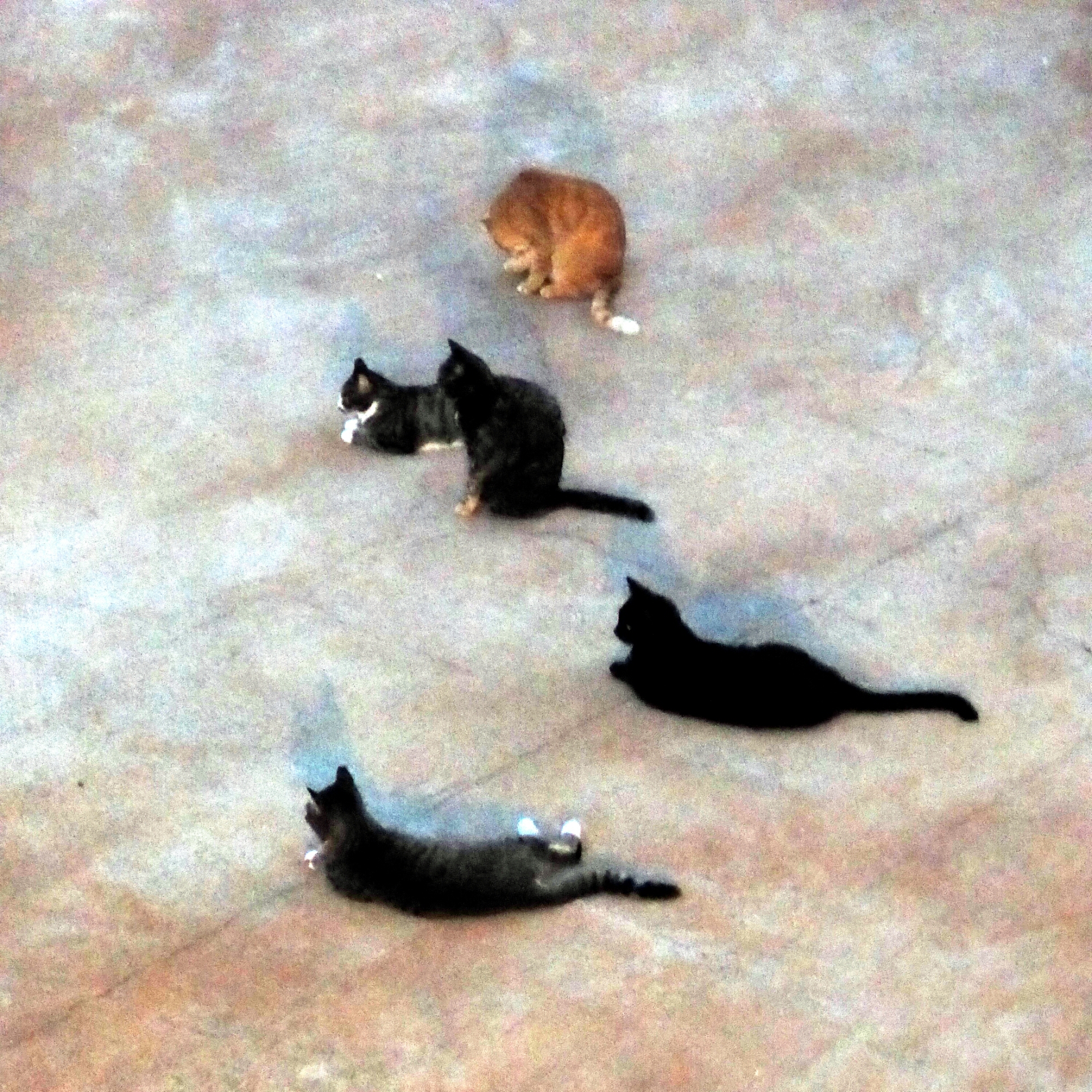 Have a good week!