It was a nice weekend, right up until today. Friday I went to dinner with my Friday night dinner club. Saturday I finished painting the roof (except I'm going to put another coat on.) And made it to the Annual Mango Fest in George Town.
I really wanted a Mango smoothie but for some reason they were gone, already finished. But I did have some good juices and bought a piece of art. Two Cayman Parrots.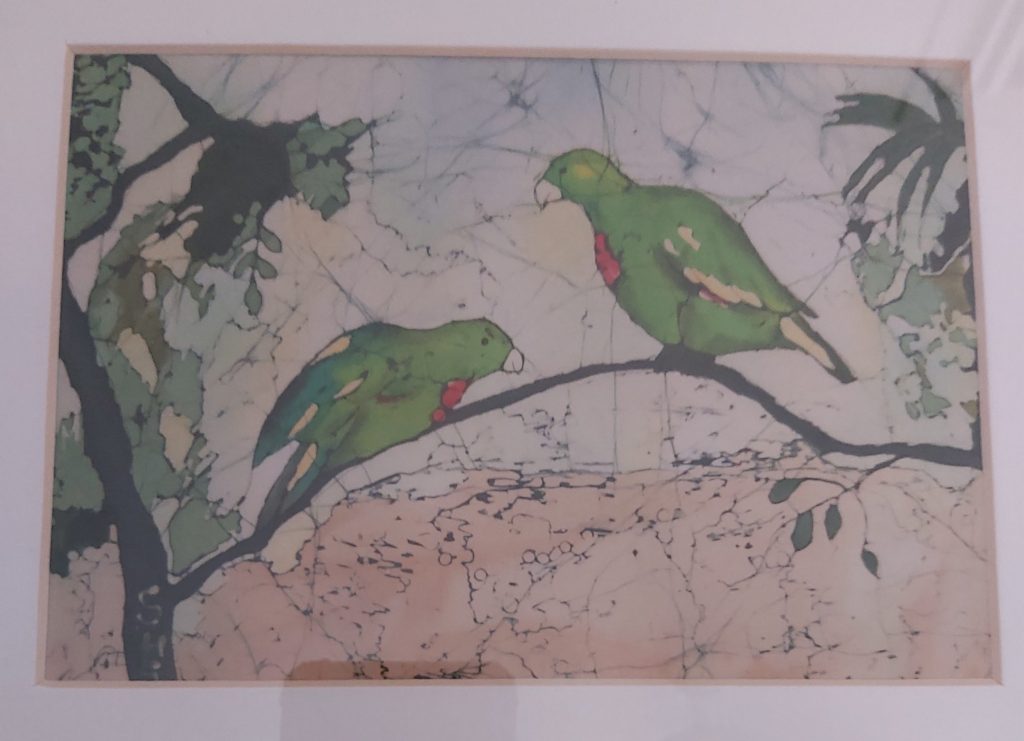 I really like it.
Sunday, I finally made it to Ragazzi Pizza on the beach at Luca. It was my 4th time, but they had been closing early. Basically the advert was wrong. It was really good pizza and locale. I will be going back with friends.
After Luca, went to this little beach right in the middle of town. It has been calling me for weeks. So I went and found lots of sea glass. And I tried to take a video but instead got a series of pictures. Not sure what I did wrong, but the result was interesting.
Today is cloudy and rainy, Tropical Storm Elsa is to our north. We had heavy lighting and rain last night and this morning. Today, (bank holiday) looks lIke it's going to be a write-off, which is OK in my book. Tomorrow will be sunny again, I hope.
Have a wonderful week!