On Monday and Wednesdays, our two pups go to dawgie day care. Cay9 Resort and Spa.
The dogs love it, Daisy especially.
Although I think Daisy might be the school slut…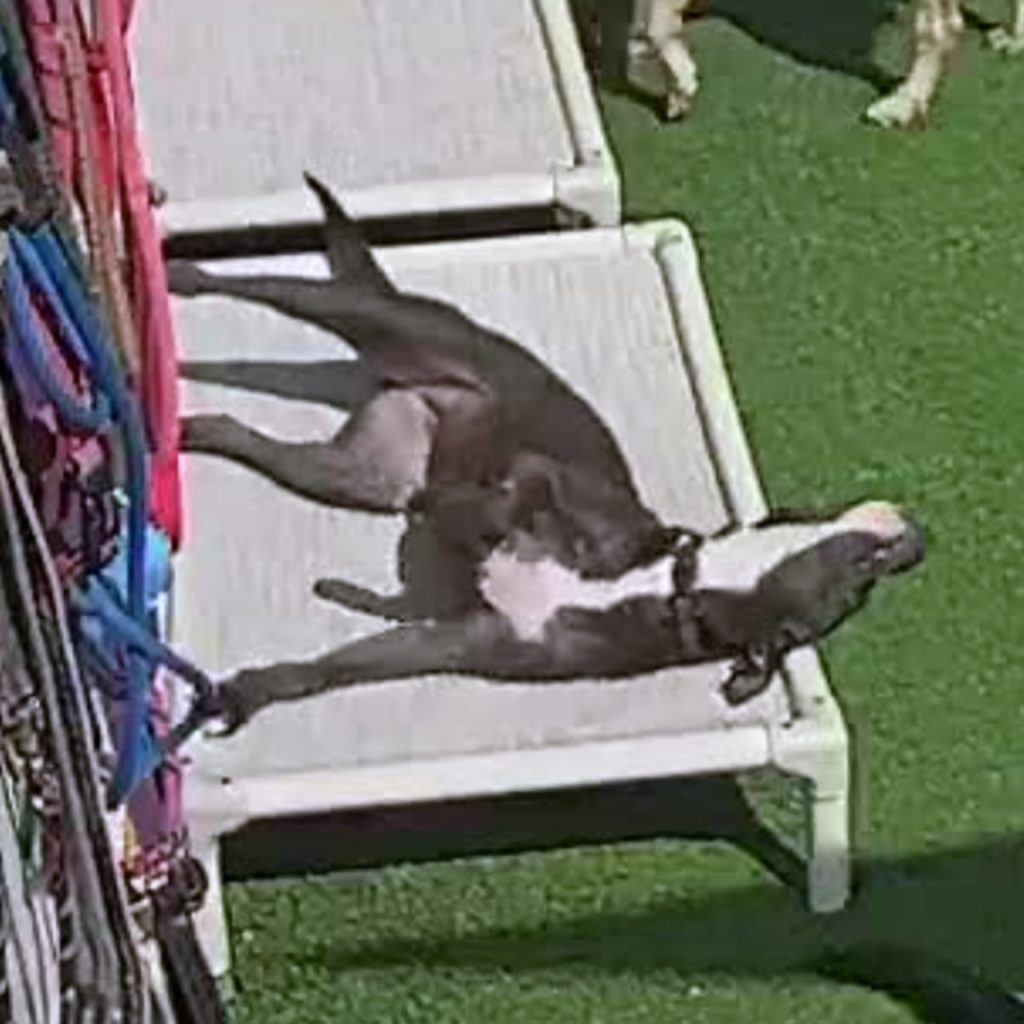 Lenny is more of a loner type..
But he and Daisy love each other.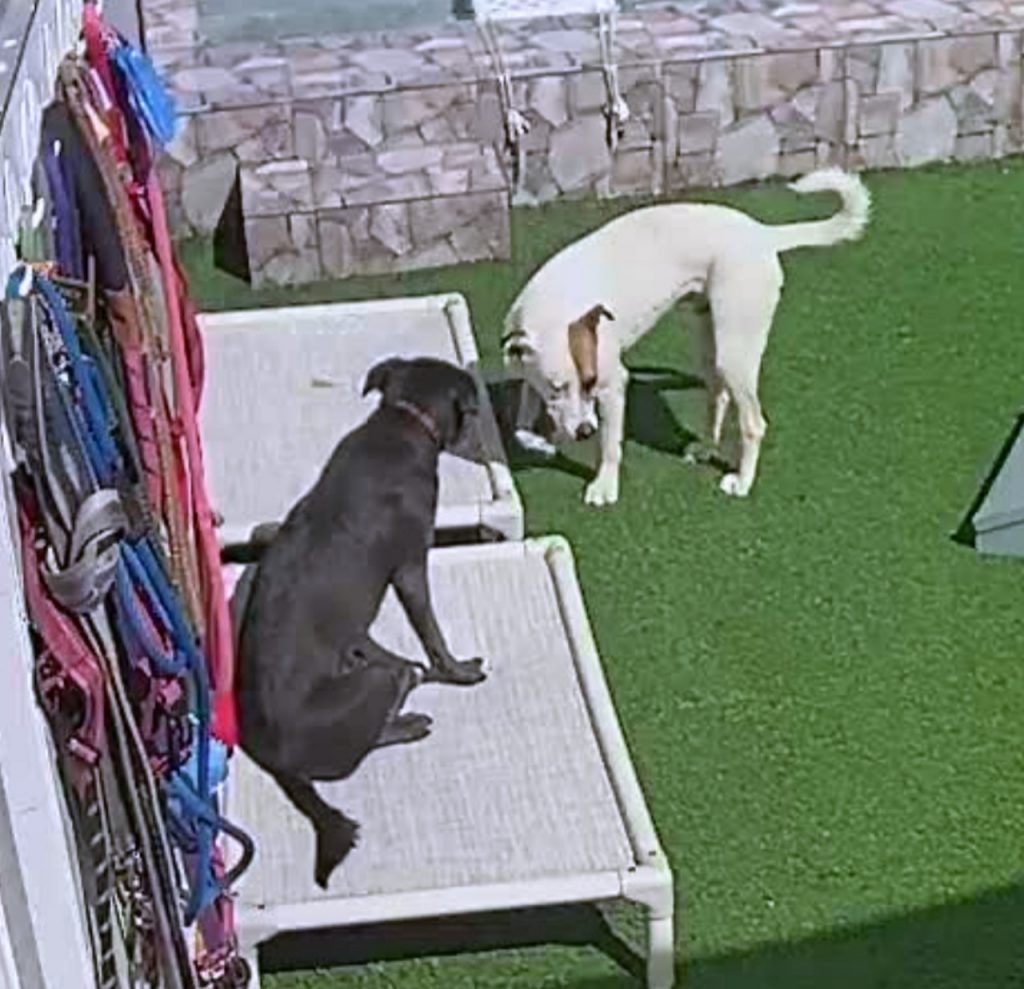 I pick them up after work, they get in back of the van, happy (and wet), they come home, eat and fall asleep, exhausted.
I enjoy it that they enjoy it.
I was hoping for a sunny day, but the sky looked pretty dangerous this morning. I hear thunder as I type this and it rained last night.
I doubt I'll get my scooter-to-work, beach-for-lunch day.. Oh well. It's that time of year!
Have a good day!