Yesterday, I had the test, indeed it was a cotton swab stuck way up my nose to the point of discomfort. Got the results back last night in the email, negative. The way I see it is: big deal. Nothing changes. I still have to behave the same way I've been behaving since this all began. Hell, I mighta caught it there when I was getting tested.
Today I'm getting the oil changed in my van. I'm carrying my bicycle and dropping off the van before they open, and riding the rest of the way to work. Hope it's done by the time I get off.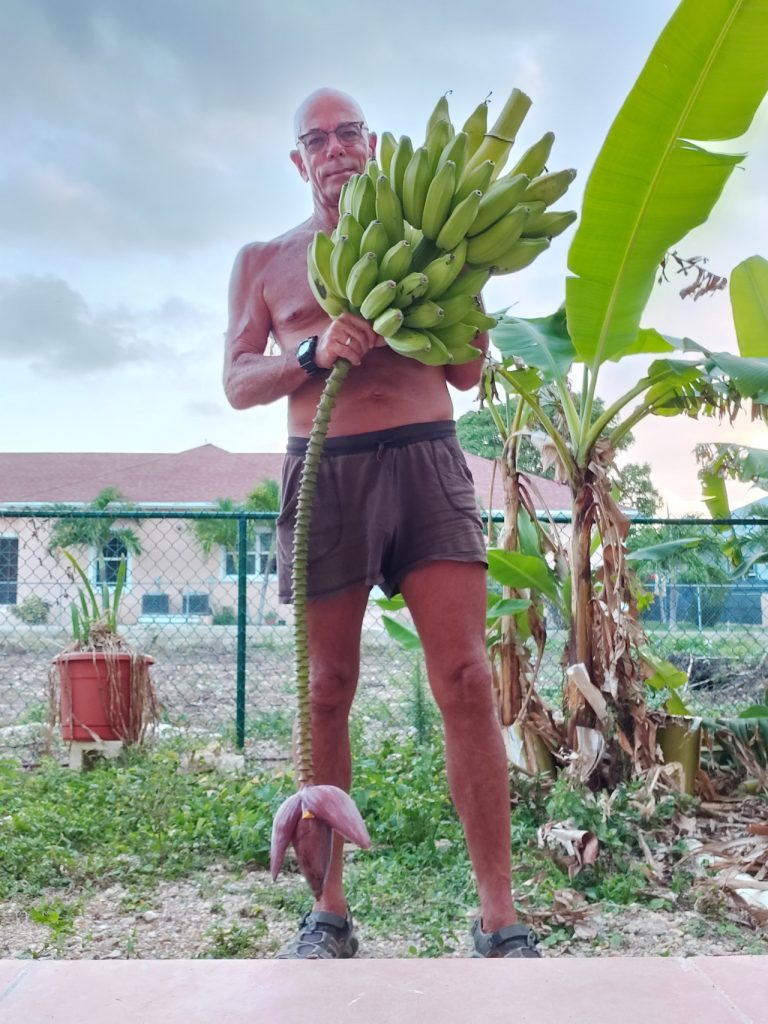 I picked a batch of bananas yesterday aternoon. I was sad to do it, the plant was straight and tall and strong. It is my best bunch of bananas ever. I hope they taste good!
Happy Humpday, Take care!