We knew it would happen when we started reopening our borders. Yesterday, for the 1st time in more than than a year, we found 2 cases of locally transmitted covid. Yesterday at the grocery store, I noticed probably 1 in 5 people wearing masks.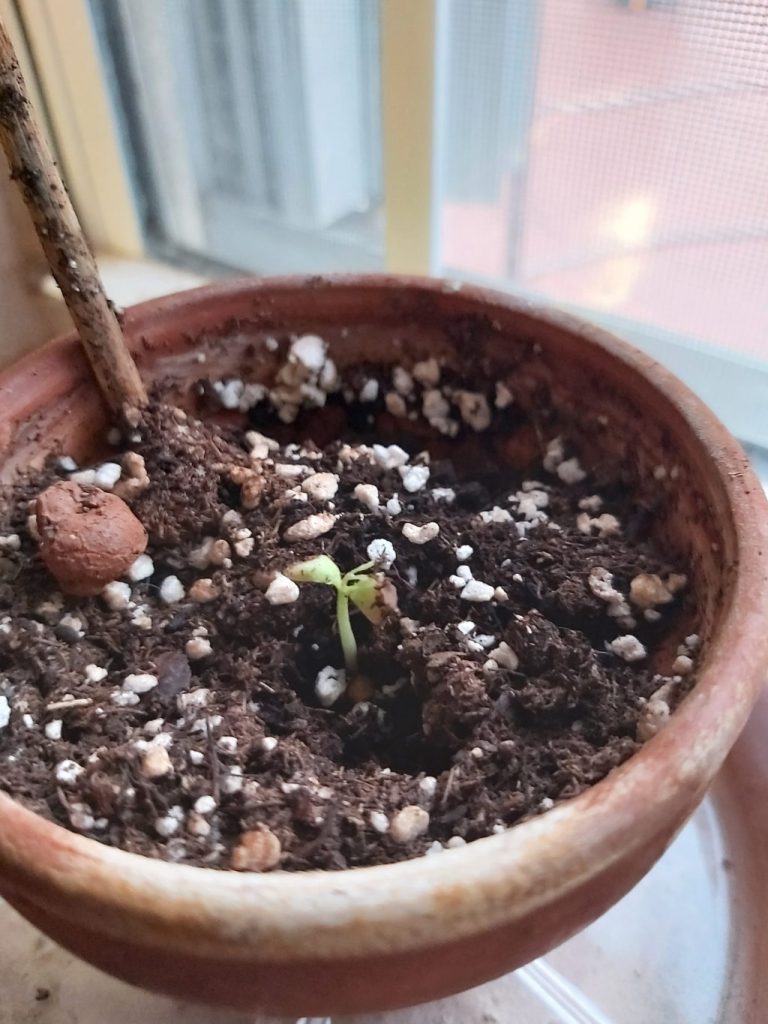 Several months ago I ate a star fruit. I saved the seeds and try to germinate them. I use the wet paper towel in the dark method. Of the 3 I tried only one sprouted. I put it in a pot and nothing happened for a long time but today I noticed it had come up. I hope she makes it!
it's Friday! And looks like another yard work weekend.
havva goodun!