Covid is here in Cayman. A friend of mine has it, many people I know have quarantined because someone they know having it. We are supposed to open our borders this November and I think we're gonna do it come hell or high water. Get used to covid. Just like fender benders and zits. It's here forever.
And I'm glad! I'll be glad when I can travel and come back without quarantine.
Below is a picture of my cat, Knip, (the K is not silent) that I took yesterday sitting on the front of my van. He was on the roof and jumped down when I got in, then he jumped off when I started the engine.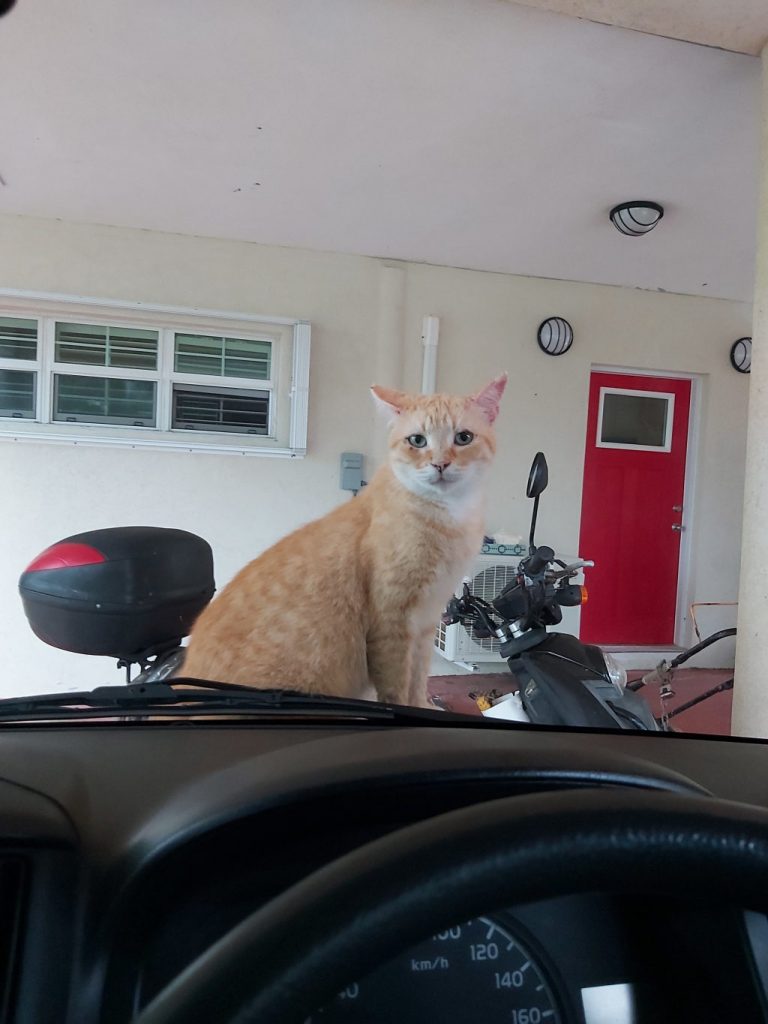 The week is almost finished. Hang in there! I'm pretty sure you'll make it!
Ciao!