We had a good trip from Puerto Viejo to Alajuela yesterday. We stopped at the Sloth Sanctuary on the way. It was quite interesting. Below are a few pics.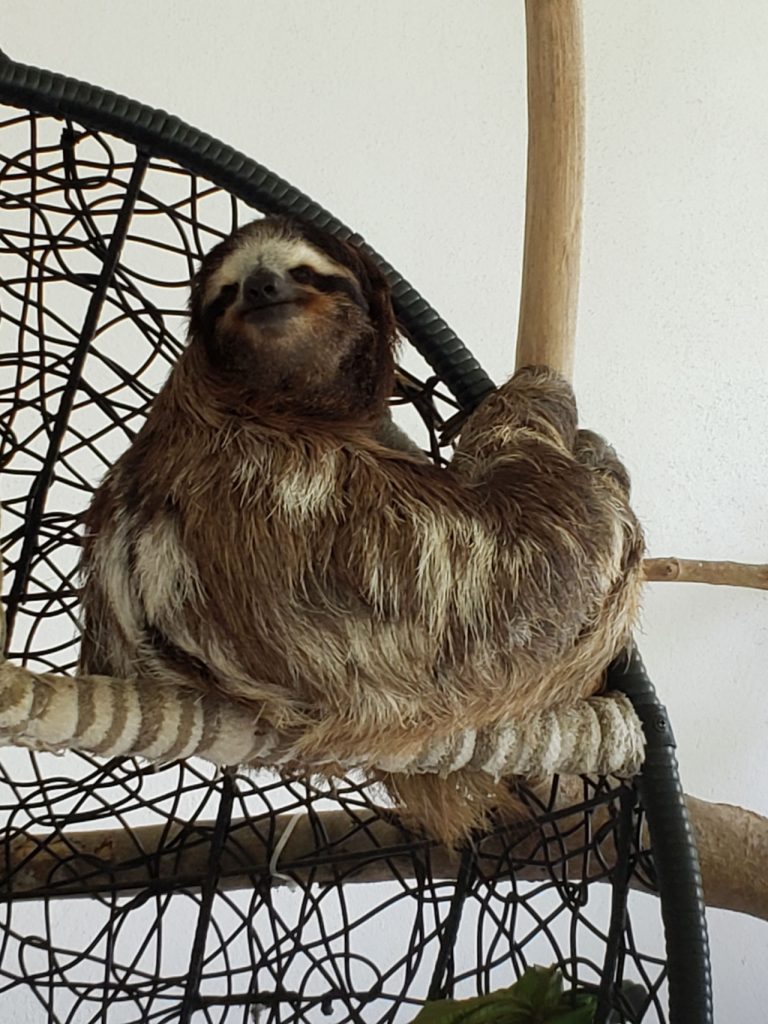 We did half of the two hour tour. The second half was out on canoes on a river, and we had traveling to do!
Today is our last full cay in Costa Rica. We've been gone three Thursdays, three Fridays and two weeks. Seems like it's been a long trip right now, but it flew by. Tomorrow morning we turn in the rental car and fly to Ft. Lauderdale. Saturday morning we head home.
Today, we'll be runnin' like crazy I rekkon, I want to get some coffee to take home, and the wife has a schedule.
And, today is our 10th wedding anniversary!
Have a great day!