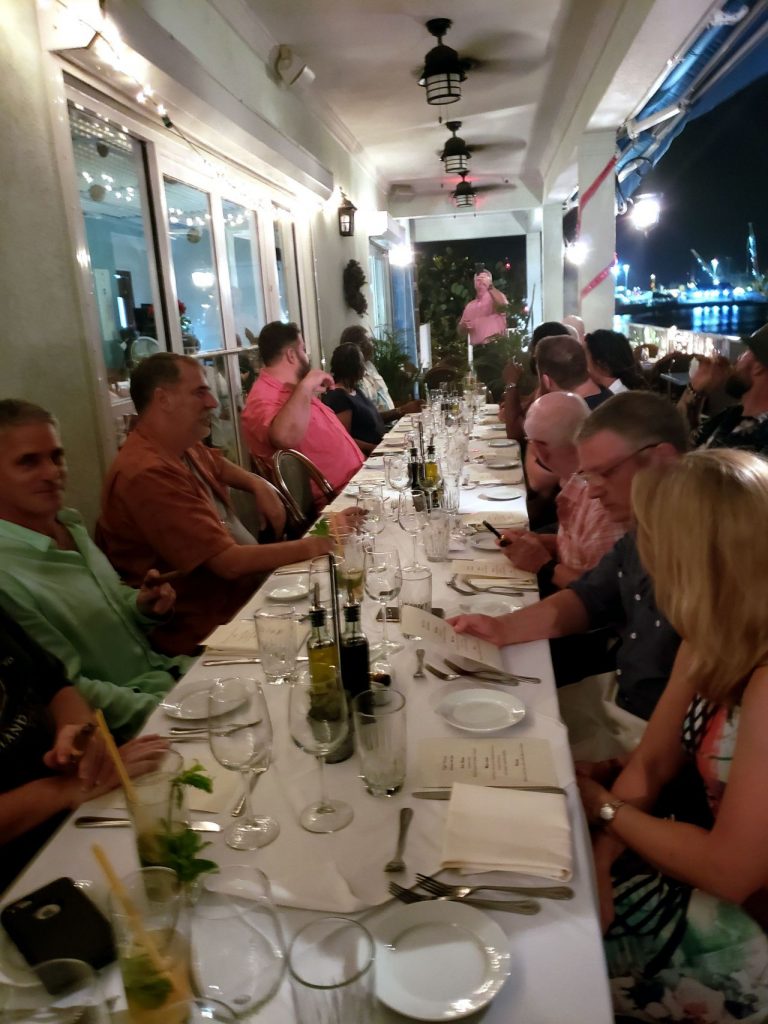 On the 29th, (day-before-ysterday) I went to a La Casa Del Habano's cigar dinner at Le Vele restaurant. It was very good. We had a Cohiba Robusto before dinner, which was really nice (both the cigar AND the dinner) and we had a Punch Double Corona after dinner. I had a good time, good conversation with people from all over the world, and I was the very last person to leave.
I sat on the corner of the long table, next to a friend of mine, Sergio. from Mexico. Everyone calls him El Matador. I discovered Sergio has a counterpart to my Travlin' Tim, El Mini Matador.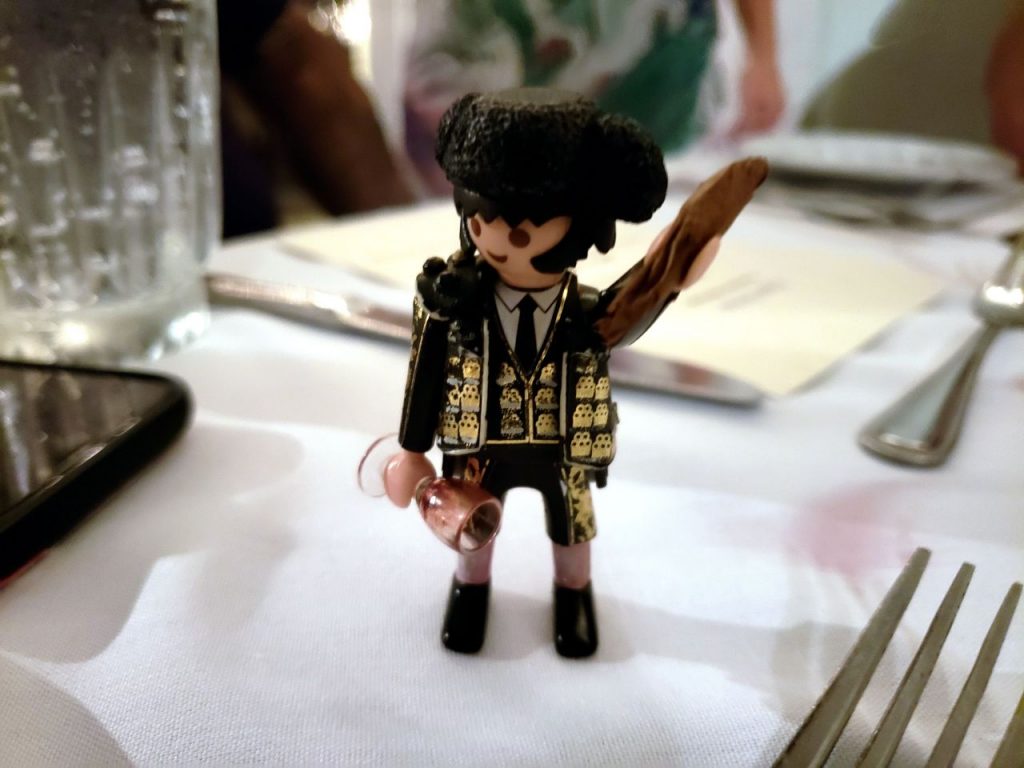 El Mini Matador critiques restaurants around the world, as well as cigar dinners and wine fests. He has a wine glass in one hand and a cigar in the other.
El Mini Matador made me re-think Travlin' Tim… Travlin' Tim usually stays at home, except when I get on a plane. I have a smaller gnome that could go anywhere with me. He could get some good photo ops. Got me thinking…
Today is New Years Eve, tonight the wife and I are going up to Cobalt Coast Resort, I have a friend from the US visiting there, and we and another couple are going there to be with them. And they have fireworks are at 9PM, perfect for an early-to-bed guy like me! The wife and I will probably end up awake at midnight, watching the rest of the fireworks from our roof, like always.
So I hope you have a safe New Years Eve, and a healthy, happy and prosperous 2019. And I'll see ya next year!