I've mentioned before how I have to guard the cats when They eat because chickens steal their food.
Here's some pictures of the culprits.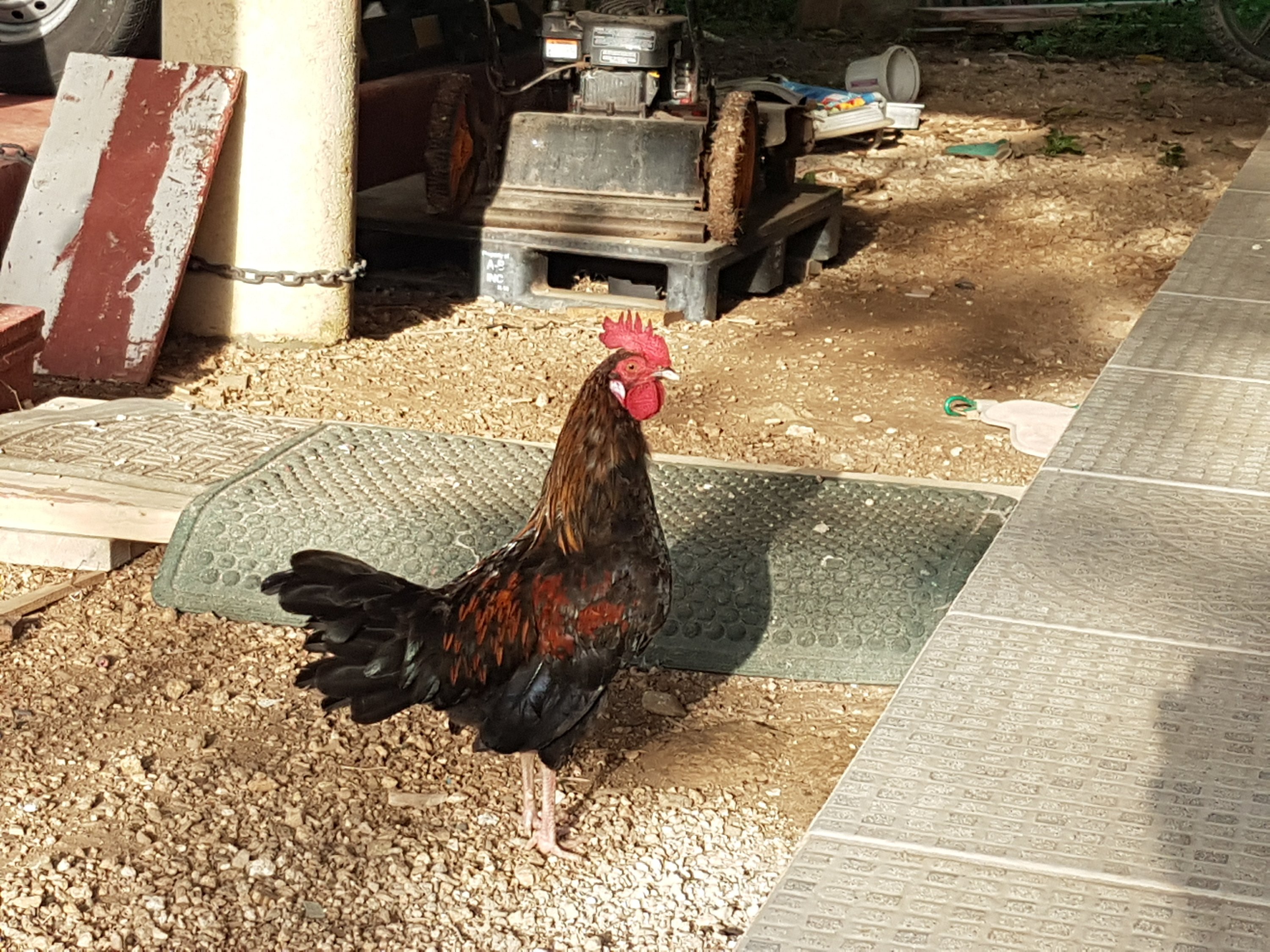 Above is Whilefoot.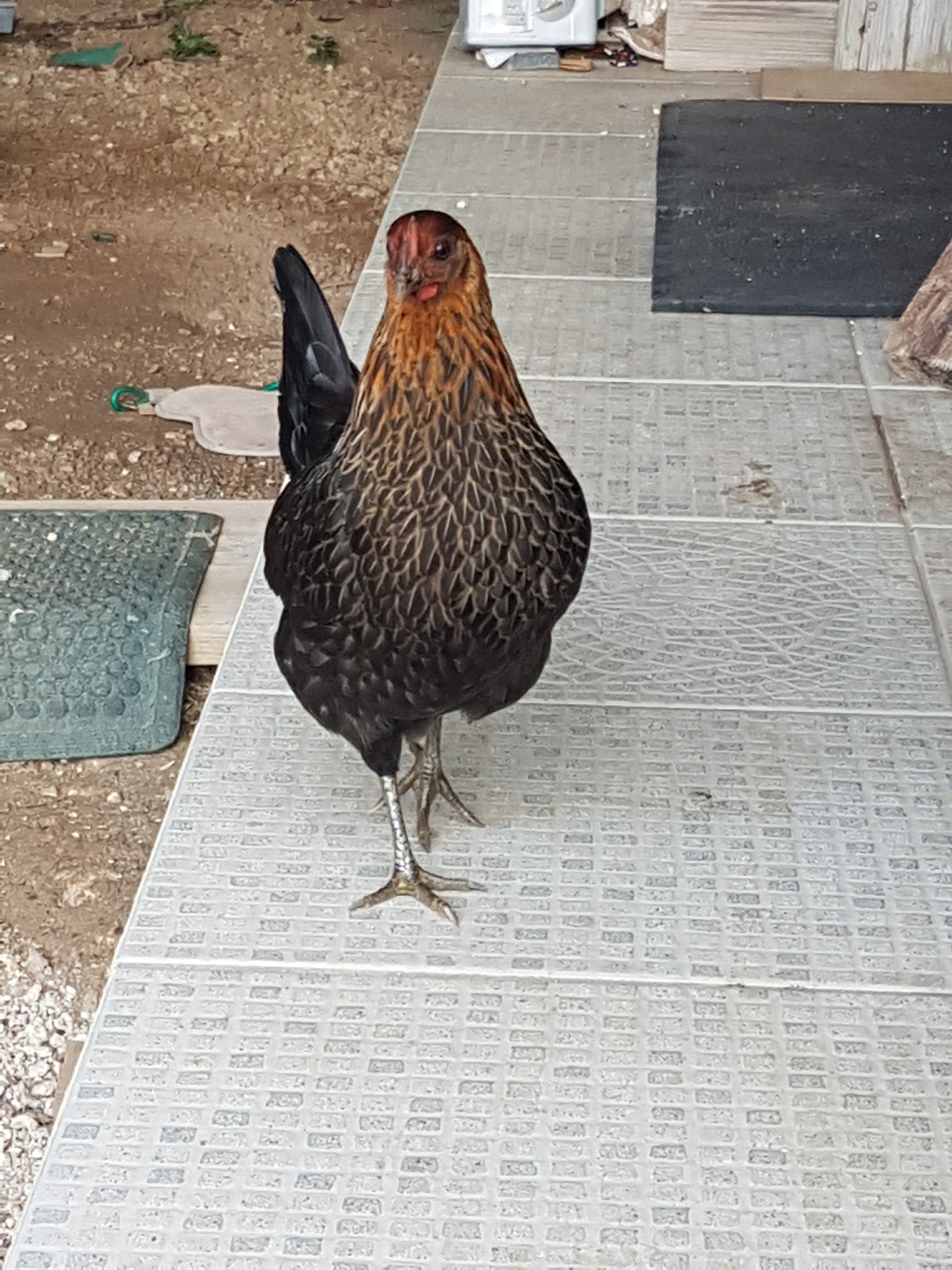 And here is blackfoot.
I don't have a picture of Yellowfoot yet, but I'll get one soon. Yellowfoot seems to have gone missing for the past couple of days, and I hope he's OK. Yellowfoot is a teenage rooster about the same age as Blackfoot.
Blackfoot sneaking up on the cats.
Also, by the way, I'm posting this by writing with my pen and it's being converted to text by my tablet.
It was a rainy weekend, with a lot of clouds and wind. Amd it's still raining, but I got my run/swim in anyway!
Thursday, my wife goes to Scotland for two weeks. Like last time, if I don't post for a few days, send sandwiches!
Have a great day! Have a great wee!k