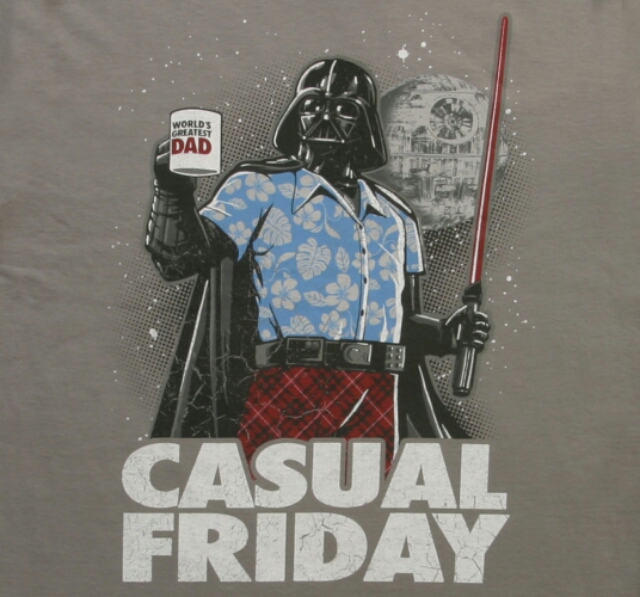 Who invented Causal Friday? It's stupid, it doesn't rhyme, and the words don't even start with the same letter.
Every day all week should be like casual Friday. And Fridays should be….
Wait for it….
FORMAL FRIDAY!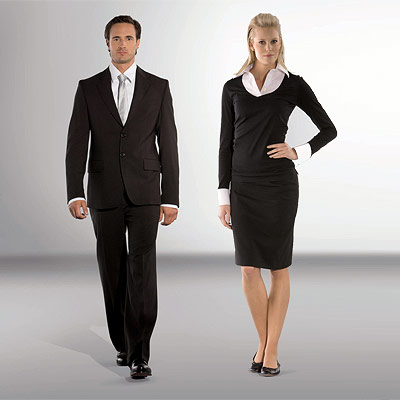 Sounds pretty good doesn't it? Snappy sounding, both words start with the same letter, and you couldn't do any work because you'd mess up your clothes!
Alternatively, I found this: It seems like it could be a good idea too.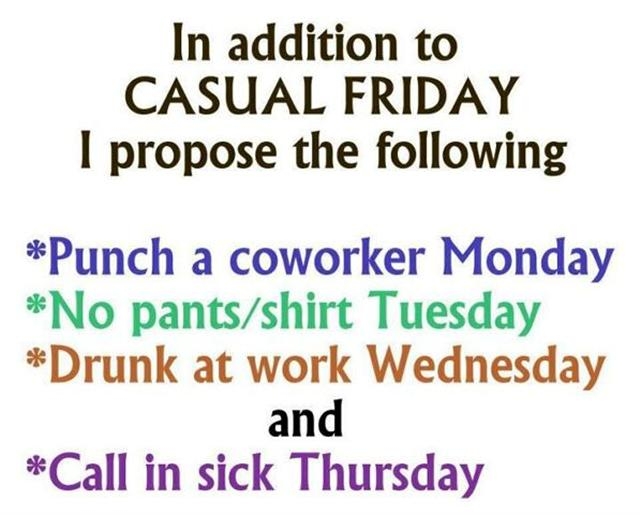 That's what I'm talkin about!
Have a good weekend!