I picked a batch of bananas last week Their type is called botlers. They are more like a plantain than a banana. Everyone on my street has a big bunch from my batch. They're good if you cook them in a frying pan with a little oil. My Teflon pan wasn't very good for this and someone recommended a cast iron skillet. So I went out and got one.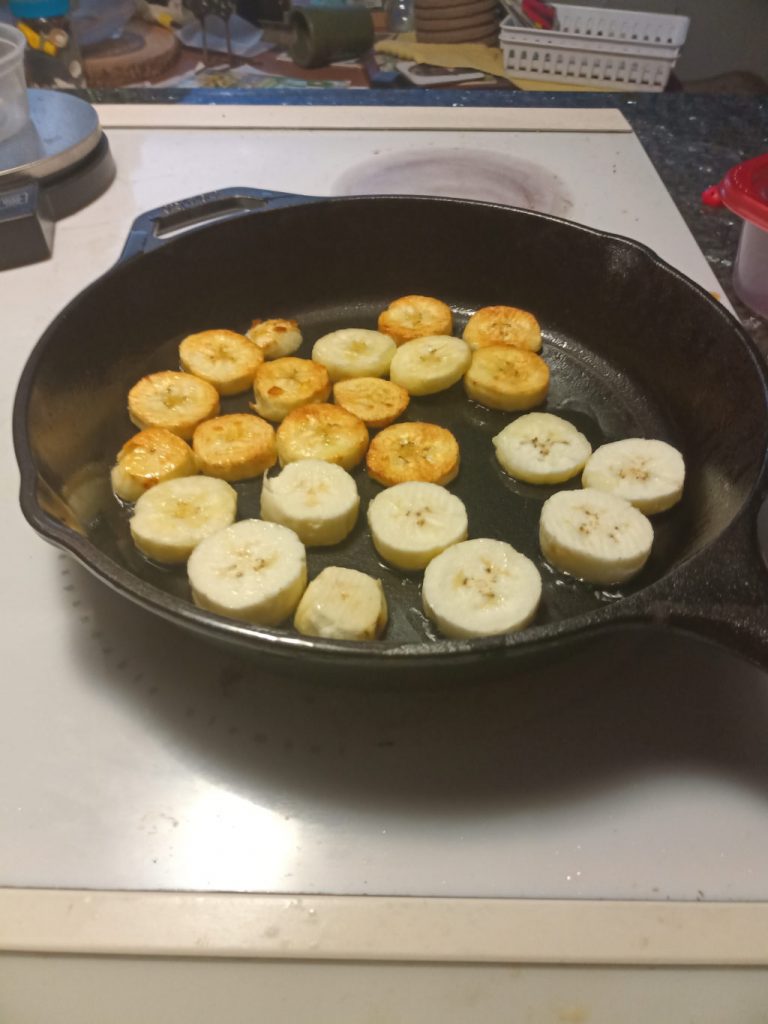 It is so good, I don't think I will ever use my old non-stick pans any more. Tonight I had eggs and turkey sausage for dinner, cooked in the cast iron.
Went diving today, rough with a lot of current, but still good.
Now its back to work Monday, and report for jury duty again
Have a fantastic week!