We flew from Grand Cayman to Toronto Saturday afternoon, slept (not really) "spent the night"at the Toronto airport Saturday night. Flew to Calgary yesterday morning and the two days blended ont one long long day.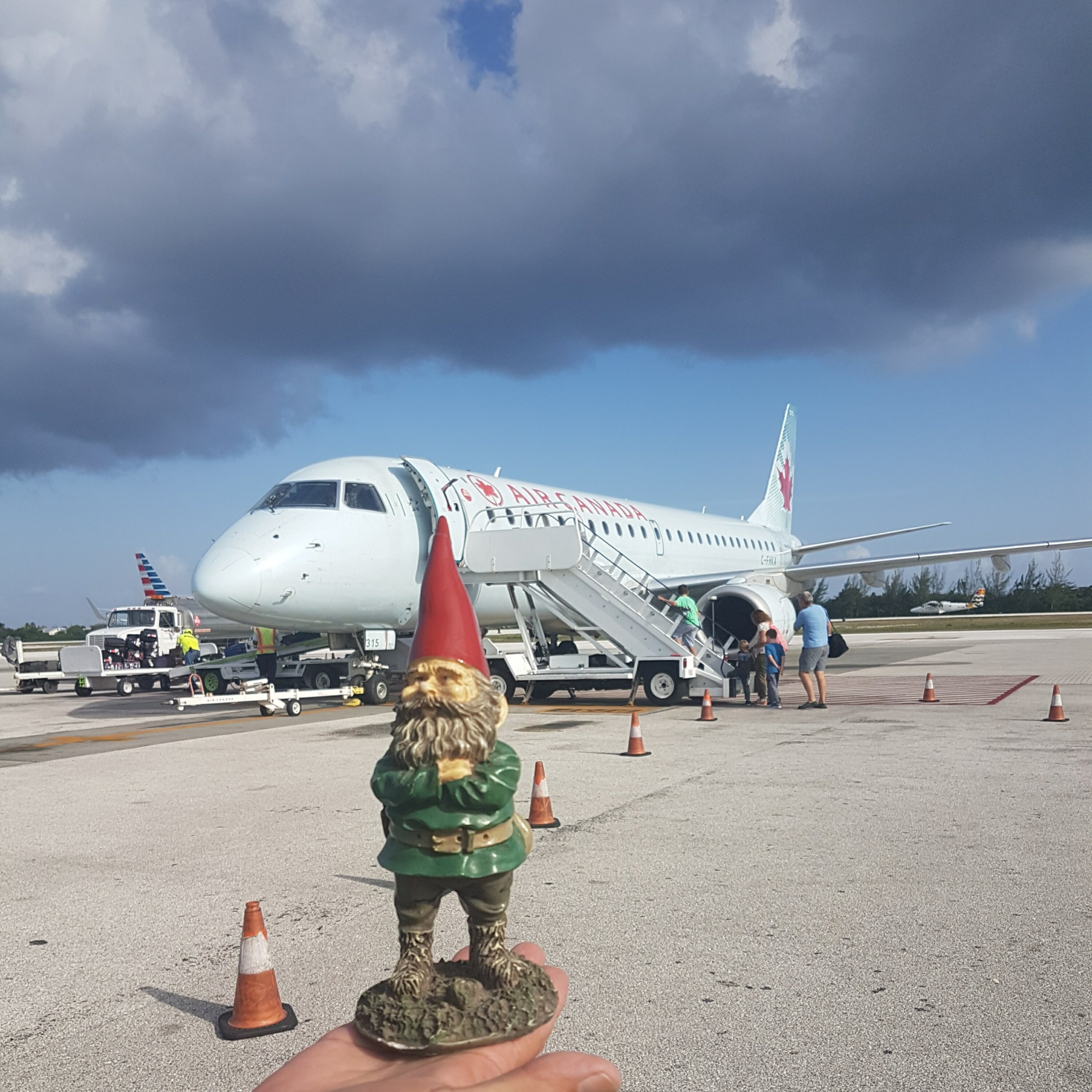 Travlin' Tim getting to board the Air Canada flight in Grand Cayman.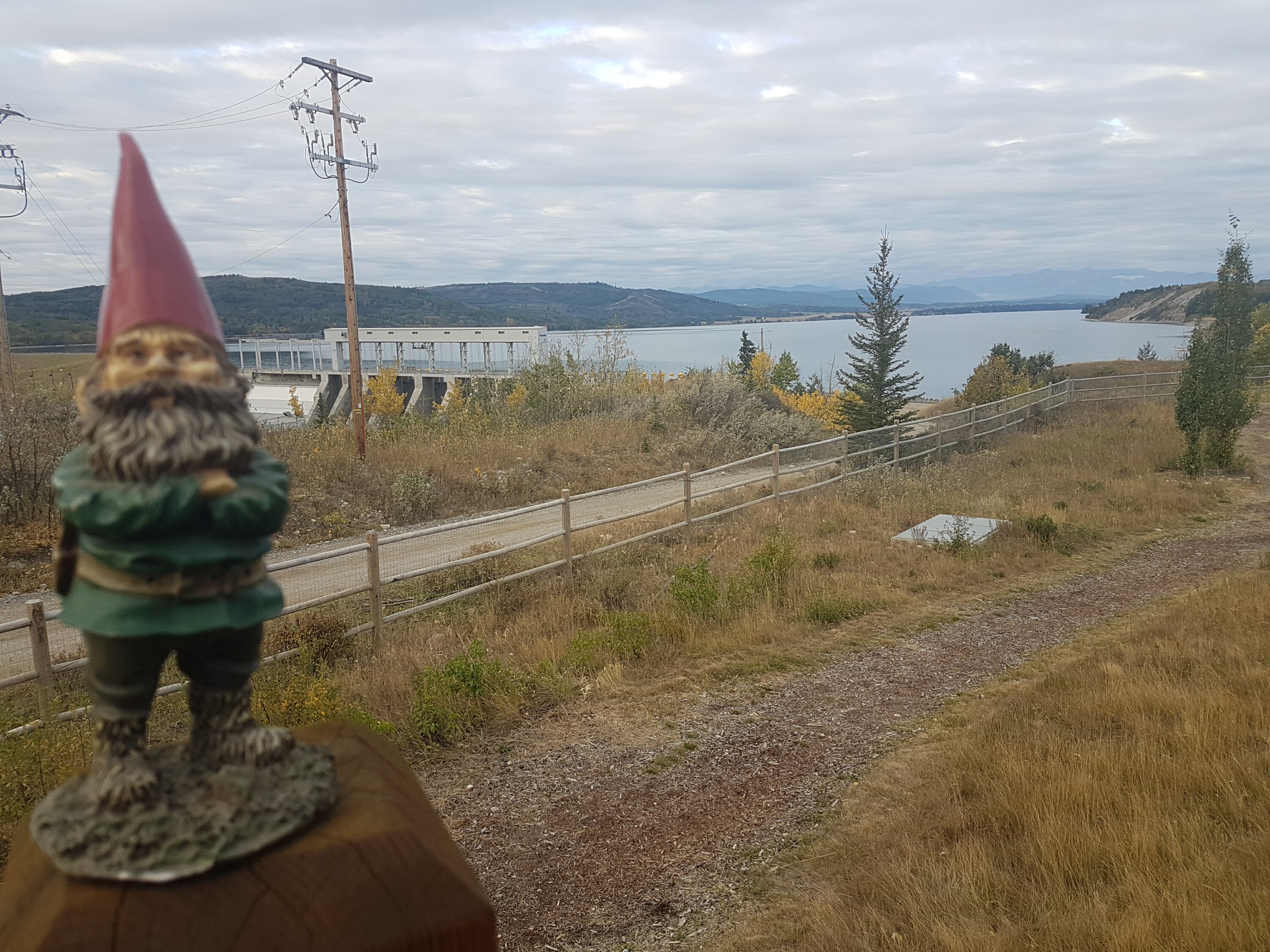 View from our porch this morning. This is the dam at Ghost Lake, about half way between Canmore and Calgary.
Also, here are some sunset pics from the plane.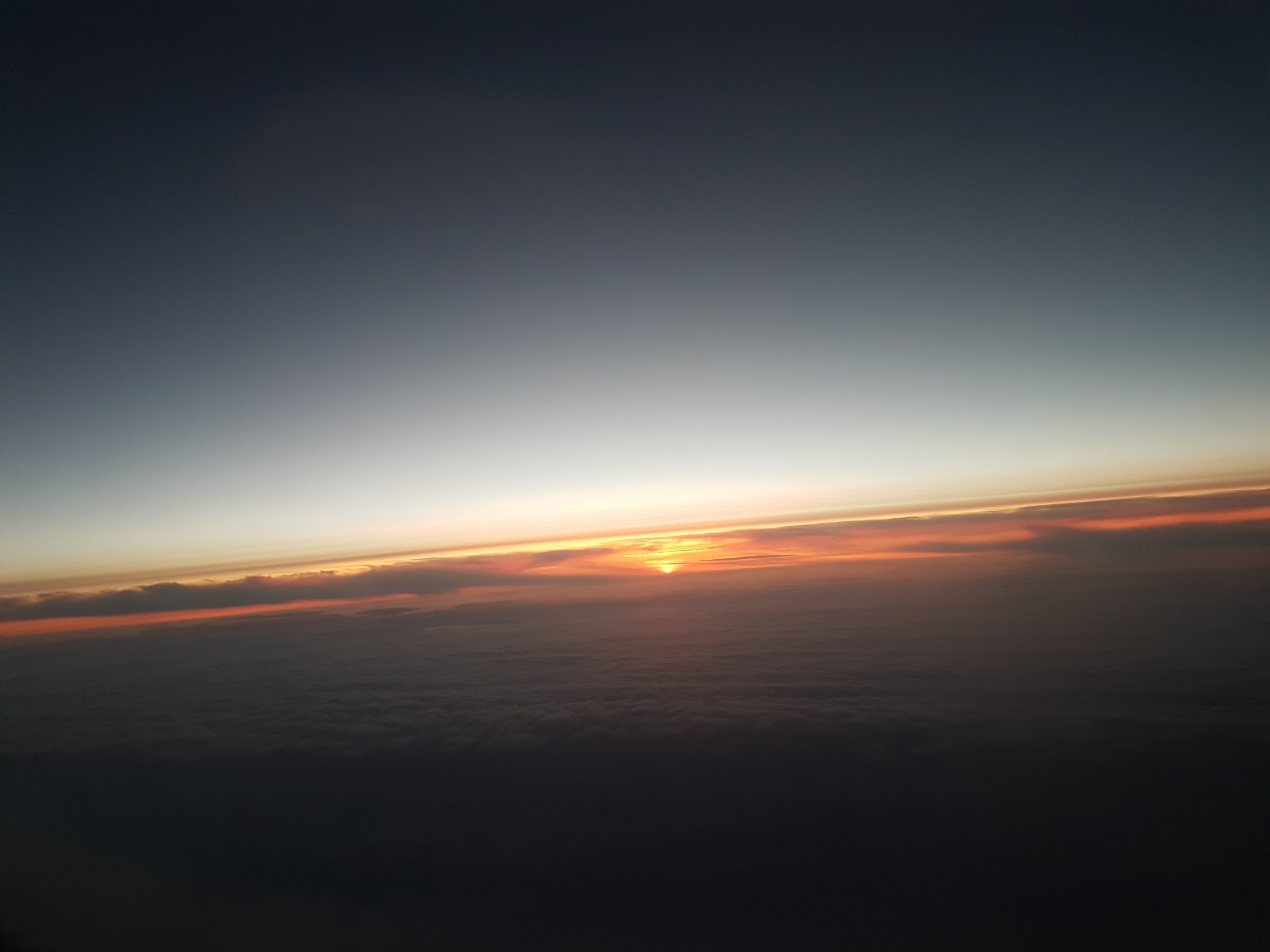 Today is Labor day here and in the US, Not sure what we're doing today.
The weather is very crisp, nicer when the sun hits your face, less nice when it's cloudy and a breeze starts.
More tomorrow, have a good day.