I was cleaning out an old box of cables and junk yesterday and found a case from an old smartphone I used to have.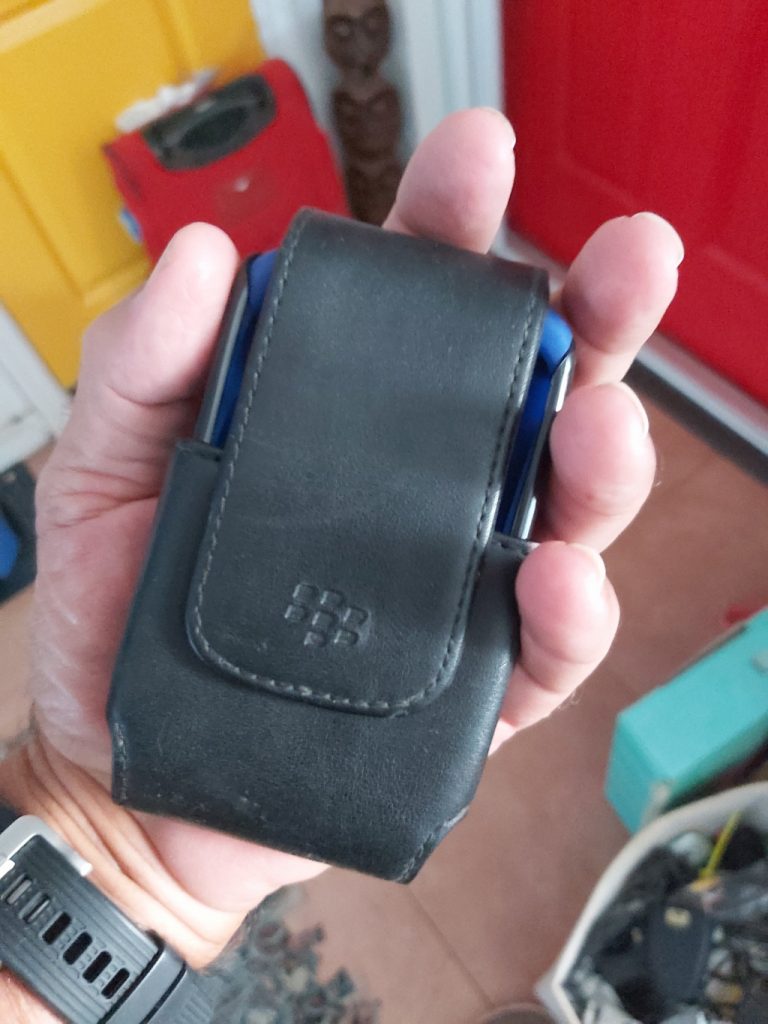 I thought "Man, I want a phone this big. I have really disliked the huge and huger phones. I read an article with the words Comically Large Phones in the title that talks about this.
A year or so ago, I was interested in gimbals, I couldn't find one that would work because the phones were too big. I bought two, neither work. One almost works, if I took the protective case off the phone, but sorry, I'm not taking the case off my $800 phone to put it in a $100 gimbal. We need reasonable sized phones.
I've been looking for a smaller, pocket-sized phone. Portable, ya know? Not one I need a special bag to carry it in or a device to strap it outside my body because it can't fin in my pocket. I love the size of my tiny old flip phone, and the battery lasts a month, but it doesn't have internet or email.
Twas another busy, productive weekend. I have half the resurfaced porch painted, which is the roof of the new apartment. The interior of the apartment is done, and I cleaned it quite extensively. All it needs is a moppin'. This week I'll move the patio furniture from the non-painted side to the painted side, and paint the non painted side. Then I'll be back to grinding and filling driveway cracks.
Today the wife starts a new job. She has a reserved parking spot. With her name on it. That means I can no longer survive without a reserved parking spot with my name on it. I gotta take this straight to the CEO, I think you'll agree.
Have a great week!