It took me two days, a month or so ago, to build a planter for my wife's screenhouse. This weekend, a friend and I built four more, two for us and two for them. Saturday, I started cutting wood at 9:30 in the morning. We quit about 9:30 at night. Sunday we put the legs on. Here's what we got: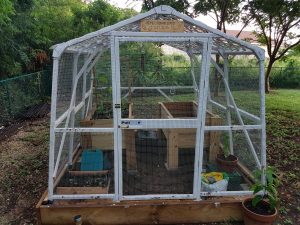 Yesterday afternoon I watched American football, and last night we went to a friend's house for more football and taco dinner.
This morning I got up and ran to the sea, swam a little, walked home, showered and am drinking coffee.
Now it's time for work in 20 minutes.
Have a good week!