Here we are on a Monday morning. What a weekend it was, incessant north wind, constant cloud cover, Crisp cool temperatures to say the least. Downright freezing is more like it. Long sleeves, jackets, long pants, socks and shoes, two blankets on the bed. Windows closed. Lows in the 70's highs in the 70's.
Brutal freezation.
Now it's back to work on a Monday, oh joy.
This morning is clear, mostly. Extended forecast said clouds and rain till next weekend,  but hopefully that will change. I don't think I've been snorkeling at lunch since last year.  Here we are and January is almost over.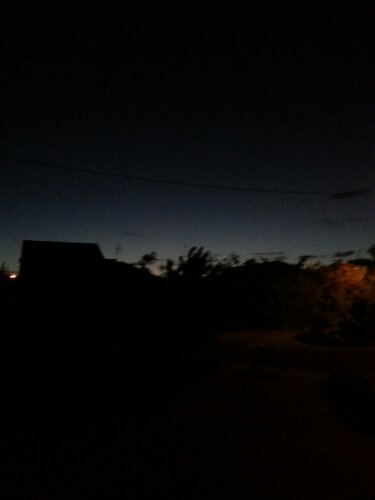 Dim January sunrise.
HAVE A GOOD WEEK!