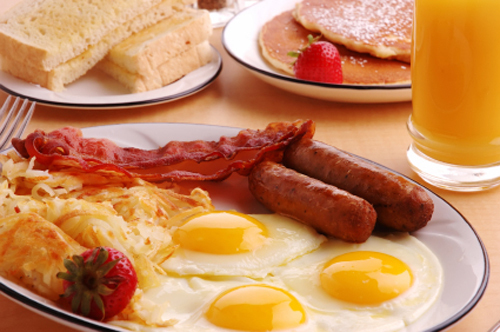 When I wake up, I'm not hungry. Just give me coffee! If I don't eat, I don't get hungry till almost noon or 1PM. If I do eat, I am starving again before 10 AM, and I mean STARVING!, I HAVE to eat if I can. Then I will eat my lunch too early, and be starving again by the time I get home. So I eat when I get home, then The Wife gets home, and I eat dinner when I'm not hungry.
So isn't it better for me to not eat breakfast, and eat when I get hungry?
Who are these scientists that tell me it's better to eat breakfast when I'm not hungry? Who has the authority to declare breakfast the most important meal of the day?
If I was told that from now on, I'd only be getting one meal a day, and had to chose which meal I wanted, I guarantee you I wouldn't chose breakfast!! I'd choose dinner.
What do you think about all this?
Have a good day!