Another Monday. This weekend I made a boot rack with boot puller.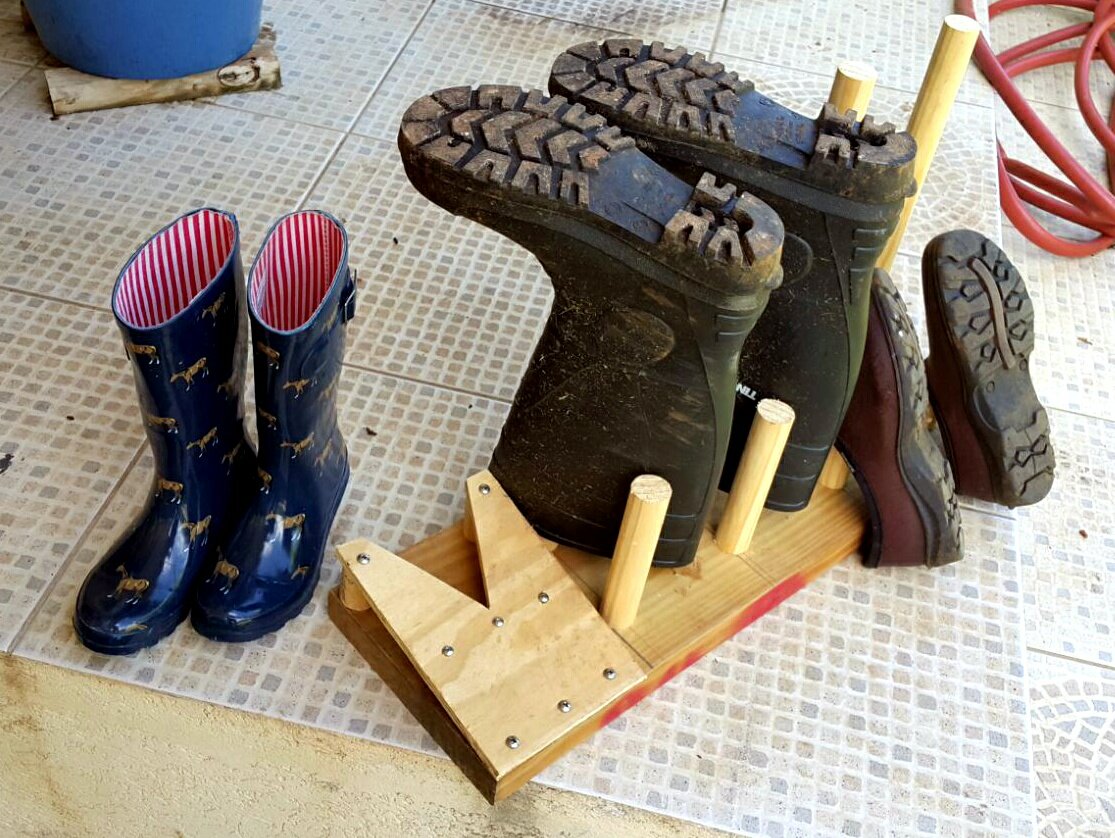 Why? I don't know.. So we could hang up our yard boots and shoes and maybe spray the mud off them with the hose. My wife says her new rubber boots are too tight and difficult to get off, hence the puler. I've seen them before and though they were neat.
Where are we going to keep it? I don't know. We don't really have room inside and I don't really want to keep our boot outside, because of bugs and geckos.. Hopefully the Wife will come up with a solution for that problem..
We had a lot of rain last week and Saturday, I was walking this morning and a lady walking her dog said 11 inches. Sunday was sunny, today is cloudy again.
Not looking forward to work today.
HAve a great week!!!