Howling Arctic breezes continue to blow across the Cayman Islands this morning as Florida issues frozen iguana shower warnings.
Had some wind damage when I got home from work yesterday. Out poinsetta ( a Christmas plant, which, as you know, only blooms in the harshest winter conditions) was blown over by the relentless frozen winds.
But I fixed it,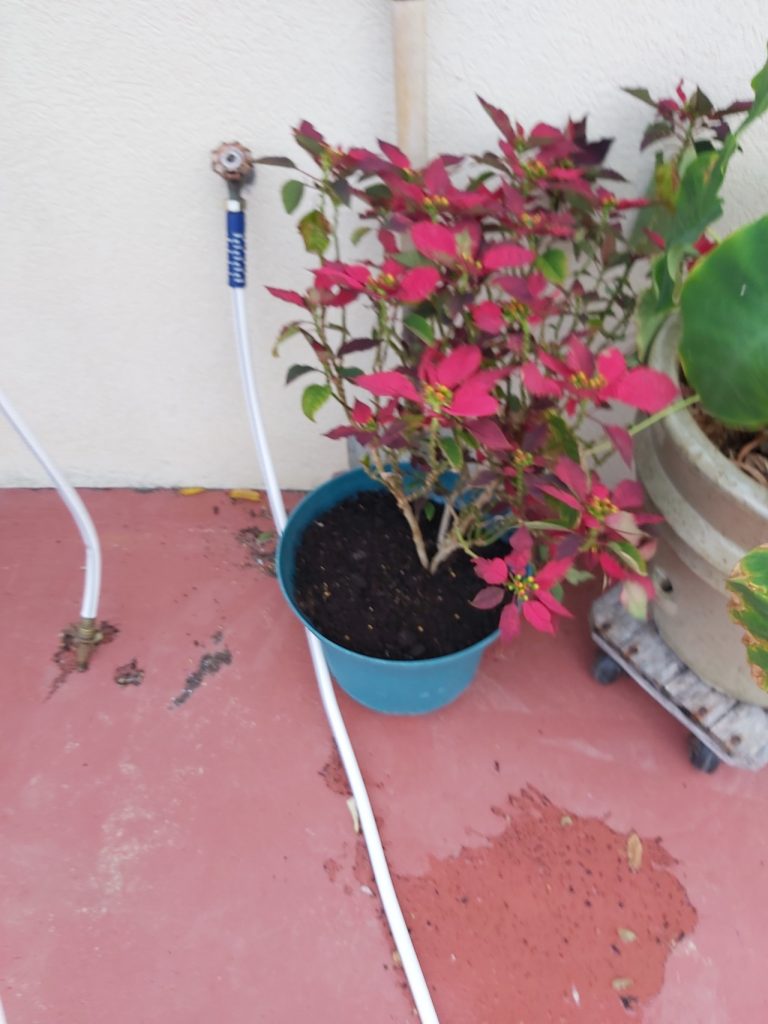 I'm pretty sure work's gonna be cancelled today. Snow Day! Just waiting for the call.
Stay warm!