Soooooooo I bought this gimbal for my phone, nuthin' fancy, I just wanted to get better videos.
My phone was on the list of phones that this gimball will accept. But, my phone wouldn't fit with the protective phone case. I did take it out of the case and try it, but the gimbal's phone holder was stretched to the max and didn't even seem secure. Sorry, but I refuse to take my $1000 phone out of it's case to use in a $100 gimball.
Bye gimball! Into the junkpile!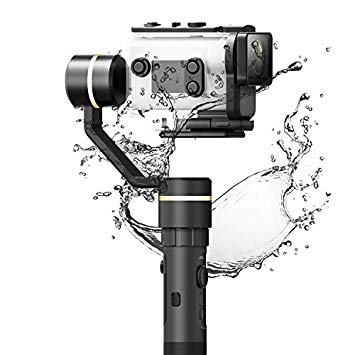 Soooooo, I got another specifically for the Sony camera I have. The G5GS. Charged 'er up Ok, But it won't power on. I looked at YouTube videos, nothing mentioned about my type, but similar models have a problem with the battery connection. I don't think this is my problem, as the battery charged OK.
I had a friend bring this gimball from thhe UK, as Amazon doesn't deliver much here, So I can't really take it back or return it. There doesn't seem to be much more that I can do, soooo….
Into the junkpile!
I'm pretty much done with camera gimballs, especially with the "Worlds #1 Manufacturer". It woulda been nice to have steadier videos, but the fad has passed.