It was a good long weekend. I'm depressed to be back at work.
There was a film festival this weekend. the Wife won tickets. I went with her and saw a special on Pink floyd, The Wall with Roger Waters. The Wife took friends to other films throughout the weekend. While I kicked back at home.
SUnday night we had a chicken wing party at the house. First time I ever made wings on the grill. They were good.
Sometime during the weekend, my blog went down. Chris at Diet Coke Rocks alerted me that it was down. This morning it said "Connection Refused"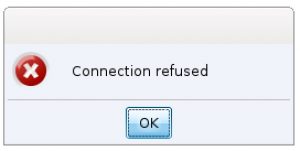 When I got to work I called 101 Domain and by the time I talked to anyone, it was back up again.
And that's my weekend report.
Have a good week!